Member Since: January 2010
Open for read requests:

Yes
Connect with writer KathrynJane
Connect with and receive their publishing and news updates. You can disconnect at any time.
Send a message below to notify him about your intention.
Remove book from Published Books
Featured on Booksie by
KathrynJane
---
About
My name is Kathryn. I am 16 years old. I started to write to keep my mind open and truly understand my life. After I started to write I couldn't stop because writing became a part of me. I believe in lots of things from god to ghosts but that is who I am. However I don't belive everything I hear. My favourite number is 2. Favourite color is a nice dark green. I am a one-of-a-kind. I only dislike one thing in this world and it is the feel and look of velvet. If there is anything in this life that can make me feel sick in a matter of seconds it is velvet and I have no idea to why I dislike it so much, just one of those odd things. I find winking very odd because to me there are always so many ways it can be taken. I love to read and over the years it has became a weakness of mine. I can draw almost any thing. I LOVE the fact that you can create something on a blank peice of paper. Snow is the best thing on Earth for me. When it snows I can't help but smile, thats how happy it makes me. I believe every wish will come true, every dream is a path of your life and sometimes when you pray all your fears go away.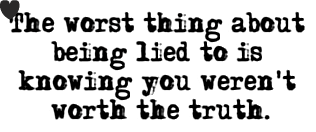 Music is one thing I can't live without.




Never know which word can say it all...




---
Quickees
This is where you can leave a short message for the writer. All Quickees are public. To leave a private message, use the private messaging system.
If you want to write a quickee (a remark or a hint for example) on this writer's profile, please sign in.
---
Leave a message for the writer with penname KathrynJane.
Send Invitation Mail for Profile
Invite friends to visit your profile on Booksie.