Location: New Bedford, United States
Member Since: June 2009
Open for read requests: Yes
We Live Each Day Like Its The Last! Never Knowin What Will Happen Next!
Goin Into The Future Not Knowing What Might Happen Is Just As Much Fun As Going Into The Future Crazy!
Live Each Day To The Fullest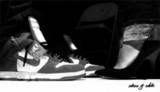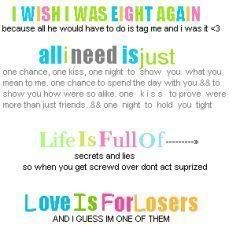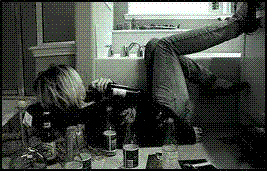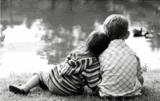 I'm 15 But I Know What I Want In Life! I Lost My Bestfriend Who Was Also My Grandmother About 6 Years Ago! She Died To Lung Cancer...I Also Lost A Baby Brother Who I Never Got To Meet Because He Died Two Days After He Was Born! I Will Never Forget Either Of You! My Writing Is My Passion I Can't Stop Writing...I Want To Be An Author One Day! I've Seen And Done Things Im Really Not Proud Of But I Learned From My Mistakes! I Dont Let What Others Say Get To Me Because Its My Life And Their Opion Isn't Important To Me! I'm The Type Of Girl Who Messes Up But Chages After The Mess Up! I Live Life To The Fullest Being The Ride Or Die Type Of Chick...I Just Need That Guy I'll Ride For!
Rest In Peace Ma<3
May 2nd 1951-June 25th 2005<3
Rest In Peace Baby Brother Brendan<3
July 22th 2008-July 24th 2008<3
You Both Are The Reasons I Go On In Life<3
Quickees
This is where you can leave a short message for the writer. All Quickees are public. To leave a private message, use the private .
If you want to write a quickee (a remark or a hint for example) on this writer's profile, please sign in.
Fans of

KylieLurane51109:
KylieLurane51109 is a

Fan of:
KylieLurane51109 is a

member of: