Location: Charlotte, United States
Member Since: August 2007
Open for read requests: Yes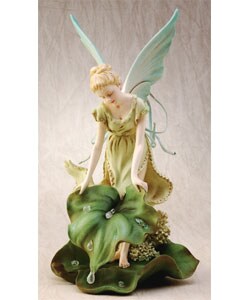 Hey! My name is Evie and I am commonly known as Lady Fantasy. I got the name from my friends, who thought my imagination was too good not to name (what losers, :P), so they gave me the name Lady Fantasy. I try to be consise in my writing, but sometimes, when I write, I'm spacing out, so if my writing seems bland at some point, that's why. I try to write about characters that I can identify most with, like Jess, for example. Her character is most like me except for the Supernatural powers and a great boyfriend. With Michael, I write him out as a guy that I would go for. In my opinion, it's just plain easier to write about a character that I know really well. Most of the stuff that she goes through, I have no idea what I'm talking about and my stories are all rough drafts so...that's why they're really weird sometimes. It takes one hell of a reader to keep up with half the stuff I say. :P
I can't really say that I'm just a fantasy fan because I love reading realistic fiction, too. I love Sarah Dessen! Her favorite novel of mine is called, "This Lullaby" and "The Truth About Forever". Those totally rock! In "This Lullaby", Remy is a lot like one of my best friends. And Macy in "The Truth About Forever" is a character that I would love to write about. Of course, Wes is a lot like Michael, so I love spending a couple of hours drooling over him!
I also love listening to music. It's mainly rock and country. Clay Aiken, Colbie Calliet, Dixie Chicks, Taylor Swift (she's a new addition to my favorite list of singers), Aly&AJ, Carrie Underwood, Everlife, Kelly Clarkson, Mama Cass Elliot (I've only heard her song, "Make Your Own Kind of Music" but I LOVED it), Michelle Branch, Miley Cryus, Phil Collins, RICHARD MARX (you'll find that he's mentioned quite a lot in my novels and that's because he is THE king of romance songs), and that's about it. Limited, but I can listen to one song over and over again for hours...not kidding!
Okay, I know I've bored you enough so I will sign off saying, "Life's not about waiting for the storm to pass, it's about learning how to dance in the rain."
-Evie/Lady Fantasy
Quickees
This is where you can leave a short message for the writer. All Quickees are public. To leave a private message, use the private .
If you want to write a quickee (a remark or a hint for example) on this writer's profile, please sign in.
Lady Fantasy is a

Fan of:
Lady Fantasy is a

member of: