Location: orlando, United States
Member Since: May 2008
Open for read requests: Yes
ABOUT ME
Well if i had to tell you about me I would probably write a story(which I will). Many people know me as theresa but my close friends know me as Piglet. Of course you can tell my favorite character is
. Most people saay I'm so random. I could like something today but the next day I would hate it . Main thing to say is that I'm complicated to understand.Hope you write me, Peace.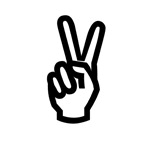 Quickees
This is where you can leave a short message for the writer. All Quickees are public. To leave a private message, use the private .
If you want to write a quickee (a remark or a hint for example) on this writer's profile, please sign in.
LiL Miss Piggy is a

Fan of:
LiL Miss Piggy is a

member of: