Location: Toronto, Canada
Member Since: February 2014
Open for read requests: Yes
I like words. :)
Woooo!! Exams are OVER!
Some things about me:
I love Young Adult books

I'm 16

I'm a huge Harry Potter Fanatic

I think fictional boys are way hotter than boys in reality (Augustus Waters...my feels ♥-♥)

My favourite band is ♥All Time Low♥ and Infinite <---It's a K pop thing

I LOVE PINK, LIKE SIRIUSLY. (See what I did there? Huh? Huh? I am THAT awesome XD)

I love cliché stories (It's a guilty pleasure)

I cried reading The Fault In Our Stars

Taylor Swift songs make me tear up

I still love the Jonas Brothers

My parents are Asian

I'm Asian

My ancestors were Asian

I ♥ McDonalds, I don't care.

Francisco Lachowski is my hubby (I wish)

Boys in books are just THAT much more perfect and I love them more than real boys
So, I've read a million books and I am always trying to find more so if you have any romantic comedies, your typical teen stories, blah blah blah, PLEASE recommend them to me! I would love to read them!
*It helps if your story includes swoon worthy bad boys/players/boy next door/jocks/hot psychopathic killers who are softies at heart. :p
*My updates are also at random times because I'm still in school.
Noah & Sky ♥
"If you were a booger, I'd pick you first."
I shook my head.
"What do girls see in you?"
Meet Sky Bleu. She's got the looks, the money, and the greatest friend a girl could ever have, Dylan, to go with it. The only thing she lacks is a boyfriend. A sweet, caring person who will cherish her. Someone a lot like her best friend's brother, Charlie. When a plan to make Charlie jealous using the new kid, Noah, she's more than willing if it means getting a chance to end up with her dream man. What she doesn't know is that jealousy might not be the only she gets.
----------------------
*Hi guys! Thanks for checking out this book! I'm a first time writer so please ignore the spelling and grammar mistakes, I haven't edited it yet. The beginning might seem a little boring but bear with me k? Hopefully, it'll be worth it.
P.s. This story was originally mine, I'm sorry if anyone has something similar but I DID NOT STEAL IT. Please also don't steal mine.
----------------------------
Currently Fangirling Over:
Hopeless - Colleen Hoover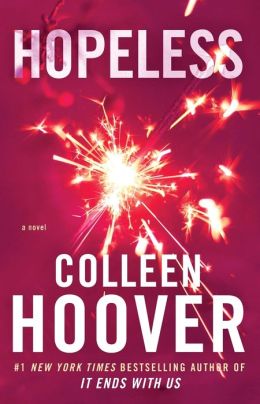 ------------------------------------------------------------------------------
Favourite Quotes:
Quickees
This is where you can leave a short message for the writer. All Quickees are public. To leave a private message, use the private .
If you want to write a quickee (a remark or a hint for example) on this writer's profile, please sign in.
literatureluv is a

Fan of:
literatureluv is a

member of: