Location: Morton , United States
Member Since: August 2010
Open for read requests: Yes
I'm a small town girl, born and raised....which I plan on changing next June-ish, aka after I finish my senior year of high school. I used to despise writing, but then I realized all the emotion I could get across with it, so I started writing more and more...and now it's how I get my emotions out. I write mostly poetry, and that's all I'm going to post on here. I have other places to post other things. I love laughing, and hate people being sad...I go out of my way to make people smile and/or feel better about themselves.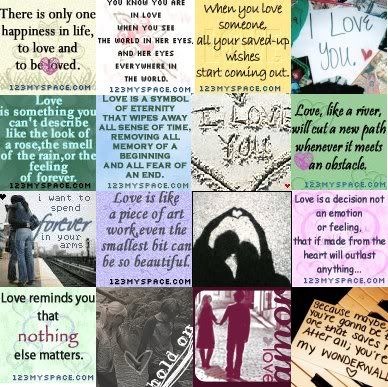 I am amazed that my boyfriend actually deals with my crap...I complain way too much, and I make everything into a joke. But he loves me anyway, so I guess I must have some redeeming qualities. haha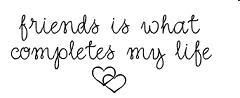 My best friend is closer to me than anything else in the world. I would kill for that girl. I can't explain how much she means to me...she's the one who's kept me sane in the house I live in. She always has my back and she makes it so I don't feel like I'm alone.
I don't let people know when I'm upset, or hurting...I just shove it all down until I explode. But I never let anyone see my explosions. I have them at God awful hours of the day in my room holding the stuffed rabbit I've had since birth. I am terribly insecure and over think things. I don't trust people easily...and when I do trust them, I keep thinking about what they might be doing. That they might be lying and using me. I can't help it.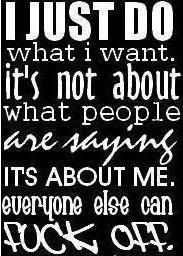 I enjoy arguing with people, because it gets my frustration out and it puts people (even if it's myself) in their place. I couldn't care less about what people think of me...not because I have any confidence whatsoever, just because I have better things to worry about. I've see people ruin their lives because they thought that they should try to impress others, and I don't want to end up like them...no matter how much I love them.

Quickees
This is where you can leave a short message for the writer. All Quickees are public. To leave a private message, use the private .
If you want to write a quickee (a remark or a hint for example) on this writer's profile, please sign in.