Location: Spain
Member Since: June 2010
Open for read requests: Yes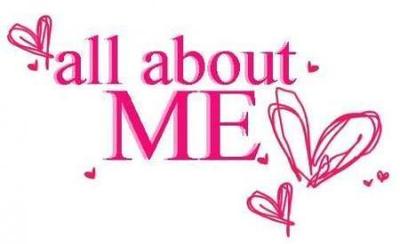 I'm LJ
I love to write, and read, and sing, and I also love art
I'm a hopeless romantic
I love anything by Nicholas Sparks
Everything I write contains some romance
I enjoy writing song lyrics
I love Meg Cabot, Stephenie Meyer, Melissa Nathan, L.J.Smith, and a load of other writers
My favourite films include: Dirty Dancing (1 and 2), A Walk to Remember, The Last Song, Dear John, City of Angels, Remember Me, The Twilight Saga, The Proposal, Definitely, Maybe, My Sister's Keeper, Nights In Rodanthe, The Notebook, Letters to Juliet, The Accidental Husband, and 27 Dresses
I'm really into soaps, have been all my life
My favourite TV shows are Gilmore Girls, The Vampire Diaries and Sue Thomas F.B.Eye
My favourite actors/ actresses are Ian Somerhalder and Paul Wesley (TEAM DAMON all the way :D, although I also love Stefan), Yannick Bisson (Jack and Sue should've gotten together), Anne Hathaway, Katherine Heighl, Alexis Bledel
I absolutely adore Strictly Come Dancing (and Dancing with the Stars) and the whole idea of ballroom dancing. I would love to do it some day. And I loved Kara and Artem this series, they were so perfect together, hope they last <3
I really hope you all like what I write. I would love to hear any comments you have, good or bad.
If anyone wants me to read anything I'm open to requests. I'll get round to reading them as soon as I can. Even if I don't to start with, I will eventually, promise ;)
1856- Frances had the perfect romance. He was hopelessly in love, ready to tie himself to her, body and soul. Until one frightful night, when everything changed, after which, nothing could ever be the same again. He had to reinvent himself, over and over again, and just keep on running. But he couldn't run from destiny. Because he had no control of his future after that night, and it was to be a long and lonely one.
2010- Izzie thinks she has everything she needs. Not that her life is perfect- far from it. There is only one thing in her life that is perfect: her best friend, James. But when she meets Liam, everything changes. He's mysterious and sexy, but all he gives her is mixed signals. One minute he acts like he likes her, the next it's like she's got some contagious disease. And when other stuff in her life bears its ugly head again, nothing seems to be going right for her. Like fate is just intent on destroying her.
But who says destiny and fate have to dictate our lives?
LJ xx
http://www.facebook.com/pages/LJWarrenbooksie/147091015349726
My Writing
Life Always Goes On- I haven't given up on it, I am in the process of writing the next chapter
Under Your Skin- My computer went mad and deleted the next chapters that I'd written but it will be updated as soon as I can, please stick by me on this ;)
Isobel- I am FINALLY rewriting this because the first version sucked. Plus I only had two main readers on the first one. So I'm taking it down and reposting. Those who read it the first time please reread, there are a lot of major differences in this one, and those who read it for the first time, I hope you enjoy it.
--------------------------------------------------------------------------------------------------------------------------------------------------------------------------------------
The Travelling Romance
Okay, so I really regret this but...
I have to cancel the competition.
telltalelove, Pageturner and drifting peace, please read
I am really sorry about this. I have had literally no interest in it. I don't want to have to stop it, but I don't exactly have much of a choice.
If you post something, (telltalelove I know you've already given me yours) then the following is going to happen. Y
ou'll get everything that was offered (advertising on my profile for 2 months, recommending you to 3 authors, and reading and commenting on all your work as soon as I possibly can). The other part, the character in the new novel, I don't think its fair to make you wait till summer or whatever for it, so I am going to base a character in my novels at the moment (either in Under Your Skin, Cause Its You and Me, Isobel, or Life Always Goes On) on you. So, um, just give me a few details as to what you want your character to be like.
As for the story, I'm hoping that I can get all three of your entries so I can put them together and see what would have happened. If not, then feel free to carry on your part in any way you want and post it for yourselves.
Just drop me a comment telling me what you want to do.
Sorry that the competition fell through. Maybe in the summer (after my exams are over and when I have more time) I'll try it again and see if it works a bit better.
Quickees
This is where you can leave a short message for the writer. All Quickees are public. To leave a private message, use the private .
If you want to write a quickee (a remark or a hint for example) on this writer's profile, please sign in.