Location: North Carolina, United States
Member Since: June 2008
Open for read requests: Yes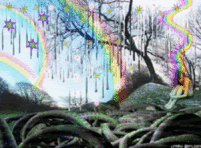 -- - - - - - - - - - - -: .i.am.simply.me. : `I am: 16 : `Born: 02.01.: <3 : `Junior 2010-2011: `I love: Dance&&Musiqq : `writtinq. : `Photoqraphy. '- - - - - - - - - - - - -
My Name Is...
I Write:
To tell a story. To touch others. To commune with the language To be the creator. To silence the voices in my head.
******
Adios!
Quickees
This is where you can leave a short message for the writer. All Quickees are public. To leave a private message, use the private .
If you want to write a quickee (a remark or a hint for example) on this writer's profile, please sign in.
Fans of

loneBeAuTiFuLsoul:
loneBeAuTiFuLsoul is a

Fan of:
loneBeAuTiFuLsoul is a

member of: