Location: San Diego, United States
Member Since: June 2008
Open for read requests: Yes
Basics
Name:Kristen
Age:14
Sex:Female
Date of Birth:March 26, 1994
Hair Color:Brown
Eye Color:Green
Race:White
Favorite. . .
Color(s):Black, White, Red
Food:Pizza
Drink:Dr. Pepper
Television Show:Army Wives
Movie:Titanic
Song:Cassie
Artist:Flylef
Place to be:By The River
Stuffed animal:Pig
Pet:Dog
Person:Uhh Sam . . .Lol
Game:Grand Theft Auto
Clothing brand/style:Anything
What do you want in the opposite sex?
Hair color:Doesn't Matter
Eye color:Any
Tatoos:Don't Care
Peircings:No
Body Type:Skinny?
Do they have to be rich?:No
Do they have to be popular?:NO
Personality or Looks?:Personality
This or that?
Pepsi or Coke:Pepsi
Vanilla or Chocolate:Chocolate
Black or White:Black
Cats or Dogs:Dogs
Sink or Swim:Swim
Lake or Ocean:Ocean
Night or Day:Night
Half Full or Half Empty:Half Full
Desktops or Laptops:Laptops
Playstation or Xbox:Playstation
Summer or Winter:Winter
Cold or Warm:Warm
Cowboys or Indians:Indians
Lover or Fighter:Fighter
Car or Truck:Truck
Cup or Glass:Cup
Fork or Spoon:Spoon
Walking or Running:Walking
The Fast or The Furious:The Furious
What do you think of when I say. . .
Soup:Yumm
Wardrobe Malfunction:Bad Day
Heaven:God
Hell:Satan
Cucumber:Gross
Salad:Healthy
Big Mac:Yummm
Sexy:I Don't Know
Pirates:Movie
Significant:Idk
Beautiful:Model
Lion:Lamb (Just Because Of Twilight)
Blues Clues:Uhh Childish?
Rainbow:Color
Cloud:Dark
Rapper:Awesome
Gangsta:Poser
White and Nerdy:Song
Lolli pop:Sucker
Wave:Ocean
Fad:Popular
Aliens:Fake
Ghost:Rea
lSurvey:Boring
Do you or have you ever had. .
.A piercing:Yes
A tattoo:No
A sibling:Yes
Parents that are still together:Yup
A boyfriend/girlfriend:Yes
A husband/wife:No
A child:NO
A really wild party while your parents were away? Pft, No
An alcoholic beverage:No
A pet of your own:No
A house of your own:No
A car of your own:No
An iPod:Yes
Do you. . .
Smoke:No
Drink:No
Do drugs:No
Hug on the first date:Yes
Kiss on the first date:No
'Do it' on the first date:
NoShower Daily:Yes
Brush your teeth daily:Yes
sKeep your room clean:Sometimes
Do all your homework:Pft Yes , , Lol
Plan on going to college:Yeahh
Do you believe in. . .
God/Heaven:Yes
Satan/Hell:Yes
Ghosts:Yes
Aliens:No
Witches/wizards:Yes
Magic:Ye
sBig Foot/Sasquatch/Abominable Snowmen:No
The past life:Yes
GlobalWarming:No
Humanism:Uhh
Scienceology:Uhh
Hinduism:Uhh
Buddism:Uhh
Taoism:Uhh
Wiccaism:Uhh
~*~Random~*~
What's your middle name?:Michelle
Have any Nicknames?:Kay, Kissy Krissy, Krissy
What is your favorite name?:Kristen
What do you wish your name was?:Kristen . Which It Is!
What is your favorite season?:Winter
Do you drink alot of water?:yes
Do you have a pet?:No
Do you have a computer at your house?:Yes
Do you live in an apartment, house, trailor or other?:House
Favorite place to chill?:Home
Favorite place to visit?:Anywhere
Ever have an imaginary friend?:No
If so, what was their name?:No
Ever eaten something really disgusting?:Yes
Do you work out?:Sometimes
Have you ever gotten arrested?:No
If so, for what?:....
Have you ever cheated on someone?:No!
Has anyone ever cheated on you?:I Hope Not.
Have you ever kissed a stranger?:Hell No
Have you ever kissed someone of the same sex?:Yes
have you ever gotten drunk?:No
Could you ever be a vegitarian?:Hell No
Can you sing?:I Think
Can you dance?:Depends Lol
Can you draw, paint, color well?:No Not Really
Do you have a job?:No
Do you like tape?:Yes
Do you like glue?:Yes
Can you solve a Rubik's Cube?:Pft, No
And That's Not Even Half Of It!
My Friends Are My Life... Hurt Them And Die
We Certanily Have The Most Random Times, But We Love Every Second Of Them.
As You Can See I Absoultly Love My Friends!
Then There's My Family..
I Love Them To Death!
We Have The Most Fun, Random Times.
We Get Together,
And Nothing Can Stop Us From Having A Good Time.
Love Ya, Alls.
But Then There's Stupid People That Broke My Heart
Who Know's If He Acutally Cheated On Me.
Shit, Who Am I Kidding?
That Only Happens In Fairytales.
Then There Are The People That Piss Me Off.
Pissing Me Off:
Preps.
That Is The Only Thing I Hate.
The Think There All That.
Well There Not.
They Think There Perfect.
No, Never.
No One Is.
They Just Make Me Mad.
To Preps: Get A Life!
I Love To Read
Books:
Twilight
New Moon:
Eclipse:
Breaking Dawn:
My Top Three Favorite Books.
But Trust Me,
There Are Millions More!
And Then There Is Music.
Sersiouly,
Without Music I Would Absoutley Die!
I Need To Listen To Music After I Wake Up!
And If I Can.... All Day..
Live Love Peace.
That's All I Have To Say.
Everything Happens For A Reason.
You Dream About Past Lives.
Everything Happens For A Reason, Even If You Don't Want It To.
I Believe In Everything, and Anything.
Anime = Life
I Love Anime.
It Helps Me Picture My Charaters For
"Scared To Death"
Example: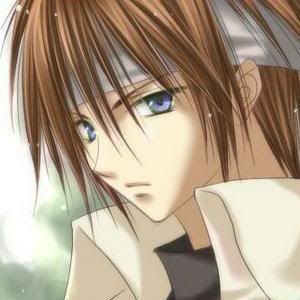 Jack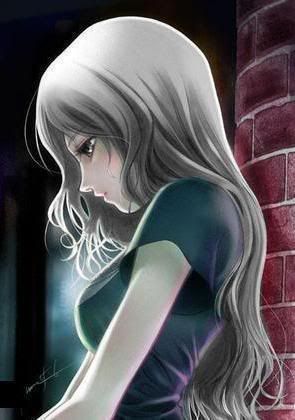 Selene
Ember
Rose
Cameron
Cody
Damien
Lucifer...Ick
I Would Do Her Dad, And Guy, But I Hate Them To Much...Lol
So Yeahh
I Think That Is It...
If I Think Of Anything Else I Will Post It...Lol
-Lost
Quickees
This is where you can leave a short message for the writer. All Quickees are public. To leave a private message, use the private .
If you want to write a quickee (a remark or a hint for example) on this writer's profile, please sign in.