Location: Anywhere and Everywhere!, United States
Member Since: December 2008
Open for read requests: Yes
Note to anyone who cares: "Distorted Yet Normal" was my experimental novel. I've got a lot of stories to tell, but I'm working on being able to deliver them in a professional manner so bear with me. If you have any constructive criticism, it's always welcome!
"Jaded" is my first serious novel, and I plan to go back and review it and fix anything that's wrong but I get ideas fast and I try to jot them all down without losing style or technique. It's hard stuff! =(
My name will remain a secret. *hint: It starts with a "D"
I'm not too young but not too old. *hint: I will be in college very soon.
I'm not too tall but not too short. *hint: mid-5 feet-ish.
I'm a brunette.
My favorite author is Nicholas Sparks but I do love me some Catcher in The Rye!
I love writing, dancing, singing, acting, the internet, talking, and everything else a teenager loves to do.
I love making people laugh and I've been told I'm quite good at it.
I am an avid fan of television, movies and music.
I hate liars, backstabbers and I abhor DRAMA!
I'm bi-lingual and studying three other languages.
I'm not so big on reading but I read enough.
I love spending time with my friends and telling them stories and about my new works.
I am, needless to say, a Romantic!
I think that should paint a picture for you, but through my stories, I plan to reveal more.
Note: All my writing is fictional!
I used to write on Ficlets.com but they are closing down the site so I had to find some place else to display my work.
I haven't read or seen Twilight so I really have nothing to say about that matter.
An artist's only concern is to shoot for some kind of perfection, and on his own terms, not anyone else's.
~J.D. Salinger
You can't live your life for other people. You've got to do what's right for you, even if it hurts some people you love.
It is the possibility that keeps me going … and though you may call me a dreamer or a fool or any other thing, I believe that anything is possible.
~The Notebook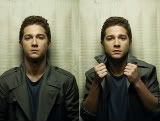 Quickees
This is where you can leave a short message for the writer. All Quickees are public. To leave a private message, use the private .
If you want to write a quickee (a remark or a hint for example) on this writer's profile, please sign in.