Location: United States
Member Since: July 2010
Open for read requests: Yes
To start off, I'd like to say that yesterday I created a booksie account and today it says that my e-mail was wrong. I don't know what happened but it looks like I'll have to recreate my file. oh well! So if you feel like you've seen the following before.. it's because it was on my other account, which was Love Song. By the way, there isn't a deep meaning to my name, LoveMask, or any reason at all. I just typed in the word Love and then I looked up and there was a mask hanging on my wall. So... yeah. Okay!
Hiii :) !
I love to write. That's basically why I'm here. I love reading too. I can read just about anything. Actually, that's a lie. Besides the Harry Potter and Twilight series, I'm not really a fan of fantasy, and I have to be in the mood to read horror and mystery books, Like a lot of girls, romance is my favorite genre.
So my stories will most likely always have romance in them.
I'm really sunburnt right now- that's because I am always in the sun and not as careful as I should be when it comes to sunscreen. S U M M E R is my absolute favorite word on the planet. The weather is beautiful, people are happier, and everyone wears less clothes - and who doesn't love that right? ;)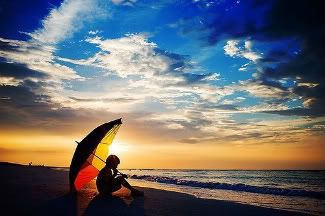 Okay, despite that I joined booksie a couple of hours ago, I'm actually quite familiar with the place. I've just been too lazy to create a file and post some of my own stuff on here. I've actually been reading on here for a while. Here are my favorite authours on booksie:
Think Pink
CajunGrl11
Although my all-time favorite story on booksie is A Curve in The Road by CajunGrl11, here are the stories that I'm iterested in right now:
Living with the Montecorts - CajunGrl11
Higher Education - Think Pink
Stutter - SidandNancyTemple
Okay, so now that I've told you about me... go check out my stories! Have an awesome day! :)
Okayyy here is the info for my first novel on booksie. woooo!
Losing in Love
Robyn Way's life is slightly more complicated than your average high school senior's. She hasn't talked to her Dad in two years - not since he cheated on her mom and left and she doesn't know how to get out of the crappy relationship she's in. With her best friends help she'll try to make it the best summer vacation and senior year she can have under the circumstances, but things become even more complicated when she realizes that she's falling in love with one of them.
Quickees
This is where you can leave a short message for the writer. All Quickees are public. To leave a private message, use the private .
If you want to write a quickee (a remark or a hint for example) on this writer's profile, please sign in.