Member Since: October 2020
Open for read requests:

No
Connect with writer Lucinda Amare
Connect with and receive their publishing and news updates. You can disconnect at any time.
Send a message below to notify him about your intention.
Remove book from Published Books
Featured on Booksie by
Lucinda Amare
(ORIGINAL ROMANCE STORY, NO FANFICTION) 11th Century Iran, Alamut Castle. Diran, a Master Assassin is on a warpath looking for the man who murdered his family. During one of his quests, he rescues a girl named Lusia,… Read More
---
News
Last Updated Jan 12, 2021
Chapter Eleven and Ten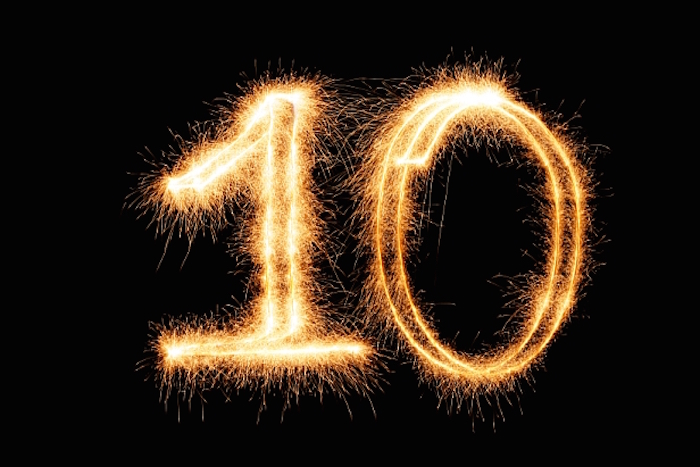 New chapters up! Please let me know what you think. Your input is very important to keep on writing. Enjoy! xxx Lucinda.
Chapter Nine is up. If you read, please do not forget to leave a comment.
Thank you.
xxx Lucinda.
So, I had stopped updating my story because I barely gain any feedback on here unless I provide some myself. But then I did get one comment and I was surprised because I had given up on the idea that I should invest my time onto this site while I gain more feedback on other sites. I have just posted chapter seven though in case there are more of you who do read my story. But I do want to say one thing; A lot of online readers complain about stories not getting updated or writers who all of a sudden just quit in the midst of their story. Now, this could happen for a lot of reasons. The passion for the book is gone, or they have a writer's block that they do not get out of,... but what also happens, is that people tend to give up because of a lack of feedback.
A lot of books get read, but what readers often forget is that the person who wrote that story you like/love so much, is someone who invests a lot of time and effort into writing this story. And they post it online for you to read, FREE of charge... in the hope to get some kind of feedback of some random stranger telling them they are doing a good job. That single comment, review, or even just a 'like' on the story,...THAT is what keeps writers going.
So please, dear everyone, do NOT forget to leave a like or comment after you read something you like. It may not mean a lot to you, but it means a LOT to the person behind the story. We count on you to motivate us to write more and better for YOU. Thank you. xxx Lucinda.
Coming soon...
Teaser:
"Her elegance hovers far above that from the others, making her stand out in the way she glides across the concrete stands with confidence, smiling sweetly at every Assassin trying to gain her attention. Ali, one of our better Assassins, places his hand around Lusia's waist and pulls her in closer. Watching him stroke the bare skin of her back bothers me…a lot. Ali looks down towards the arena and immediately pulls his hand away from her. It is then that I realize I am stood, glaring at him with both my hands clenched into fists.'
xxx
L.
I wish I had some better news but seeing as it's been so long since I've posted I need to give you all an update. Because I am still going through some personal difficulties I have felt like my energy has been running seriously low. I have my up and down days but each time I try to write something seems to come up and eventually I just can't get myself to writing. I AM working on 'Weight of the Heart' chapter six still but it is moving in a really slow pace. I wish I could draw energy out of writing as I normally do but at this moment it is really hart to get motivated while all I want to do is just lay down and sleep. I don't know when the next chapter will be up, I hope it will really soon, so please, stand by. Greetings, xxx L.
I want to give you all a quick update.
Seeing as I have been dealing with some personal issues that led to me not being able/in the mood to write, I sadly did NOT have a chapter up last weekend.
This week will also be difficult to write but I am gonna do my best so I will have a chapter to post next weekend or somewhere in the following week.
My book is NOT being neglected and it WILL be updated. I've just had the wrong mindset this past week. I feel really bad about it because my writing was going great. Hopefully, it won't happen again any time soon.
Please keep adding my book to your reading lists, leave me comments on what you think, and feel free to add me to get these updates :)
Thanks!
xxx
L.
Dear readers, During the translation of my Dutch version of my book to English, I ended up changing some things. The new chapter I have up is a new version of how my two MC's get introduced to each other. The original way was more cliché than this, and even though cliché is not necessarily bad, I feel this one is way better. I hope you do too. So feel free to read and please please please, let me know what you think. your opinion is very important to me :)
xxx L.
---
About
Writing is my passion. But finding the time to write is hard at times. I am a mother of two and work fulltime. Since I had my kids I was out of the writing game for a couple of years. Just recently I picked it back up and continued working on my Historic Romance novel that I started about ten years ago. This time I am determined to finish it.
So I am still learning how to be better. I hope the people who come across my profile and start reading my book, will help me by giving constructive criticisms and helping me to be better instead of putting me down. As has happened before, and probably happened to most of you.
My writing time is limited zo I apologize in advance for not being able to read a lot myself. But if there's any way that I can help others be better writers, then I will make sure to do so.
We must all help each other :)
Oh and PS: English is not my first language..
xxx
L.
---
Quickees
This is where you can leave a short message for the writer. All Quickees are public. To leave a private message, use the private messaging system.
If you want to write a quickee (a remark or a hint for example) on this writer's profile, please sign in.
---
Leave a message for the writer with penname Lucinda Amare.
Send Invitation Mail for Profile
Invite friends to visit your profile on Booksie.