Hello, little kitties I wanted to explain a few things: First: hey hey go check out spotlight moon I believe it is totes amaze haha :3 Second: I might not continue London falling it sounds horrible but I have no idea where that story was going I wrote that in like the 6th grade, so yeah. Third: when I am able to I wish to write a new story that I had written in creative writing, only this time it will be longer and better eek I can't wait :p. Fourth: guys give me reading request I don't bite... Well unless you tell me to put on shoes shoes, just kidding i bite only sometimes... POINT IS, IS THAT I WON'T BITE YOU. Fifth: hey guys I will most of the time read your request so leave them come on after all I'm back! Yep no more finals, test and all that school stuff :3
Okie cya all later :3
Actually I might not get to do anymore writing cause I have no way of writing it ( I tried the phone) but hey I will still be able to read, hint hint wink wink nudge nudge
Hello~ to every person who has the guts to tresspass on my page >:3
Juuust kidding i actually appericate the fact that you did come by now hopefully you will take a look at my books *hint hint *wink wink
Whelp anyways ladies and gents i think i should a little about my self just for the hell of it ya know what i mean
Okie dokie first things first I am a female being who is 16 ish
Next i love love love k-pop it is the greatest thing on earth and my most fav singer/ actor/ anti-dancer is drum roll please
T.o.p omifinggawd this man is like thee greatest thing ever made and someday my husband uhm maybe (hopefully) and his voice totes love it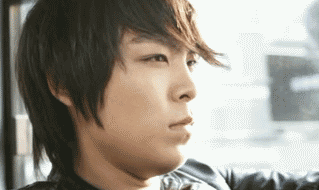 Too many okay okay sorry just showing my love for this amazing creature :3
next fav is his group bigbang they are amazing and funny too makes me wish i was korean
next fav group is B.A.P
tho my fav fav is bang yong guk and i love his voice and he is cute too amazing combo right
next is b1a4 they are adorible and i love there songs totes amaze
my favorite is baro he is funny and cute and again a aamzing voice
And lastly is 2ne1
haha i am gonna stop because i have so many i like but i am just going to stick with my top 4
and i love other bands/other k-pop/solo artist groups like...
Fall Out Boy
Panic! At The Disco
Foster The People
The Killers
Super Junior
Nu'est
G-Dragon
Seungri
Taeyang
Winner
Babymetal
Vixx
Exo-k
Block B
Teen Top
BTS
girls generation
t-ara
wonder girls
and so many many many more
Facts about me time:
I am socially akward (mostly around cute guys)

I love animals (mostly cats)

I love music

My favorite hobbies are WoW, reading, gaming, singing, and writing

I like math it just feels like you are setting the world to balence

I say weird thinks a lot

My phrases are different from most
​And umm see i wanna write more but this is kinda like that akward moment when people are like "tell us about yer self" and you are like "umm who am i?"
Herm my fav games are dragon age, mass effect, assassins creed, dialo, World of warcraft, final fantasty, fables, and many others
hmm i love anime and manga and people are like aint thaat the same thing and i am like heeeellllll to the no so ya
Whelp i think thats it for now bye ladies and gents
ALSO I ALWAYS FAN BACK AND REURN THE FAVOR MAYBE NOT RIGHT AWAY BUT I DO.
and if i read something i will either like it or no... if i like it i will continue to read it and i will ask you to keep me updated if not then sorry >.<