Location: Australia
Member Since: August 2011
Open for read requests: Yes
MAN, WHAT TO WRITE.....?
I love...
- Vampire Academy (Who can resist the hot and sexy Russian accent of Belikov)
- Supernatural (Dean is hawts and hilarious)
- Doctor Who (David Tennant, best Doctor)
- Vampire Diaries TV Season (Damon's the only 1 worth lovin', Stefan just plain annoying as is Elena)
- Taylor Swift (Gotta luv love)
- Mediator (Sexy Spanish dude alert)
- Infernal Device (Will, caring yet cold, or Jem, sweet and nice?)
- Mortal Instrument (Stop pushing her away and just love her already, Jase)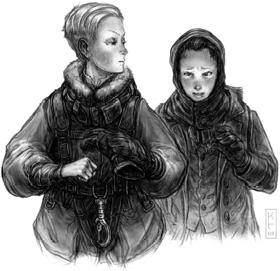 - Levithan Series (If only Alek knew Dylan was a girl)
- Accross the Universe (Stuck in the wrong time, oh man!)
- Paramore (No idea why)
- Happy Ending (Who doesn't want their own happy ending)
- Avril Lavigne
I hate...
- Describing things (What else are picture for?)
- Pink (Especially bright, hidious pink)
- Stuck up bitches (They think they're better than everyone else but they actually sux themselves)
- Logic (Why else would my Science sux?)
Quickees
This is where you can leave a short message for the writer. All Quickees are public. To leave a private message, use the private .
If you want to write a quickee (a remark or a hint for example) on this writer's profile, please sign in.