Member Since: February 2009
Open for read requests:

Yes
Connect with writer MikallaPersepolis
Connect with and receive their publishing and news updates. You can disconnect at any time.
Send a message below to notify him about your intention.
Remove book from Published Books
Featured on Booksie by
MikallaPersepolis
---
About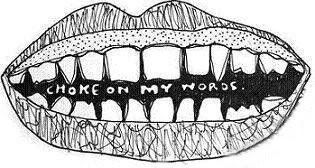 Hey everyone! Look here. Okay, so I promised myself that I would not beat around the bush when I finally decide to face this cold hard truth. I'm leaving Booksie. I think I've spent enough time here, and frankly, I really don't like it. Let's be really honest here, because the truth is that I'm leaving, and you deserve an explanation. Writing for Booksie has been really fun, and I've met a lot of wonderful people here, but all candy-coating aside, Booksie has not made me a better writer. I mean, everyone only replies on your story so they can get replies on theirs. They send you short comments like, "Oh, this is amazing! I love it! Hey, maybe you could check out my story, too?" And it's really insulting.
If you're all wondering why I'm still here writing this, it's because I don't want to let anyone down, okay? I'm only staying until I meet the deadline for my challenge (which has a lack of enthusiastic contestants). I'm staying until New Year's, until I decide the winner for the contest because I don't want to betray you. So please, if you've entered the challenge, don't betray me either. Here's the short and sweet truth: not one person that entered my challenge has finished their entry yet. Not one. And how insulting is that? Very insulting.
I've found a different website that has so far helped me to mature in writing. I don't even have to go around messaging people to check out my story to get replies. The readers just reply, and they don't review your story for the sake of getting one back. They review because they want to help you. So there it is. I'm aware that this may not apply to everyone on Booksie, but let's be true to ourselves and admit that it applies to a damn lot of us.
If you think I'm a bitter person, I don't really care. But even you know the truth of this situation. The selfishness of it. And I hate it. Absolutely hate it. I don't hate the website, dude. I hate the fuel that drives it. If you have any purity of self at all, you'd hate it, too. You'd want to change the fact that we very often reply on other people's works just to grab attention for our own work.
But, despite all your theories of my being a cold, heartless human being, I'm not that bad. Here's the part where I name some of the writers/readers that have been really loyal to me, and in return, I decided to be loyal to them, too. They never suggested my reading their works. I did so myself, without any pressure, because I wanted to returnthe favor. For what it's worth, writers like these people are the ones that make Booksie still worthwhile to some people.
AMAZING READERS AND WRITERS! [ in no particular order ]
SecretValentineYou, my dear reader/writer, are an amazing person. I think if I actually knew you in person, we'd be really good friends. You're an amazing writer, and I know you have what it takes to make it big. I'd be one of the first to buy your books once they've been published. Thanks for everything. You're awesome.
Phoebe Gardens You were absolutely friendly to me, and you served me a great deal of happiness by constantly replying to my writing. It was amazing how you just never seemed to be tired by waiting for my updates. I couldn't believe it. And I still can't. You're a phenomenal writer, keep it up. Thank you so much.
Alyssameep Thanks so much for reading my stuff, and for putting my story up for your favorites. I can't tell you enough how much I feel in debt to you. Half the people that actually read my novel found out about it because you posted it on your biography. Thanks so much. You're absolutely amazing!
That's not all of them. There are definitely more awesome readers and writers I've met here on Booksie, but unfortunately, there's not enough time to mention all of them. But my thanks goes out to you. You know who you are.
So that's it. I will neither post nor log into this account any more after I have decided the winner to my challenge. My page will still be here; I won't have it deleted, in case anyone still wants to read my old unfinished stories. It's sad; no one will ever know the end of my story. No one, not even me. There will have been no ending to it, and my characters will have remained frozen in time forever, the future of which is lost and unknown. I'm sorry if I have offended you in any way, but we're all entitled to our own opinions, right? And this is mine: in a matter of days, Booksie will know no more of me, and I no more of it. Period.
Merry Christmaseveryone. Nothing personal. Bye! I love you all, despite all this.


(dancing pandas fix everything)
---
Quickees
This is where you can leave a short message for the writer. All Quickees are public. To leave a private message, use the private messaging system.
If you want to write a quickee (a remark or a hint for example) on this writer's profile, please sign in.
---
Leave a message for the writer with penname MikallaPersepolis.
Send Invitation Mail for Profile
Invite friends to visit your profile on Booksie.