Location: ✖ Only a dream away from wonderland ✖, United Kingdom
Member Since: August 2012
Open for read requests: Yes
So, I'm Luna. I love to read and write stories, LOVE to. I enjoy anything really, especially future based and romantic comedy pieces. There's not really a lot to me to say, well, not a lot that is interesting. I have an interest in the human mind; how people think, why they react to situations the way they do, what makes them tick etc. Myseries are something I admire; there's nothing more satisfactory than to sit down and read a good detective story. Well, I guess I should give you something to look at:
THE THINGS I LOVE:
Gas masks/anime... BATMAN/JOKER/HARLEY/IVY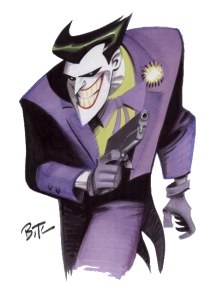 OH! My best friend, Pandora. She's also a writer and a form of inspiration when it comes to some of my work. :D
THE THINGS I DISLIKE:
Stories/novels you should look out for:
Quickees
This is where you can leave a short message for the writer. All Quickees are public. To leave a private message, use the private .
If you want to write a quickee (a remark or a hint for example) on this writer's profile, please sign in.