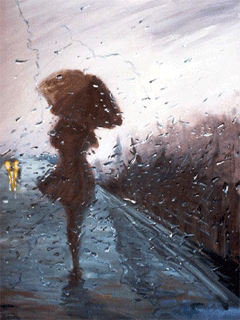 I'm missraine08, but you can call me Raine for short or if you're comfortable to call me that.
~"Plagiarism kills you."
For some of you, maybe you have seen my real name here but now I hide it for some confidentiality reasons.
I love music and animals.
My favorite genres are romance, suspense, fantasy and science fiction.
I also love reading books and listening to music.
I write novels, poems, esssays and shorts stories.

No doubt, Writing is one of my passion.
~ As I can remember, I started writing when I'm 10 years old back then. That time our teacher asked us to write a poem. At first, I found it cumbersome and impossible for me to do. So I said "I won't." But I realized that if I won't, it doesn't mean I can't so there's nothing to lose in doing it. So, I tried. I couldn't believe I can do on my own and I found out I have a skill for it even for a young age. So, I discovered it for myself. Thought I was just for poem writing, I stop on it. But ideas keep lingering while I'm still on my sophomore days and I don't know something inside of me telling to write it. And voila! I'm not just for poem but for short story also. I also thought I can never be on our school paper but a miracle happened, I passed. I started on essays and later on became featured on the centerfold for short stories (my dream came true). The outcome made me realize that I must level up to novels. Suddenly, I slow down 'coz I lost some of my faith to keep going on. But then again, people who supported me at first became my inspiration to continue and grow with it.
I like raining it feels like I'm relieving the tension within me.
My writing style?
I'm more on paranormal novels. I also write tragedies. Why? 'Coz I want my readers to experience a full of twist, heart-melting, and breathtaking stories. So, if you have stuffs like that please let me know. =))

My favorite hobbies are eating and sleeping. But I don't look that unhealthy. I can still manage my normal figure. I can sleep with a maximum of 18 hours. (Like a baby)

But I haven't posted such yet 'coz I'm too busy and always suffers from writer's block. =(

Feel free to check out, comment, criticize (if it's constuctive not silly) my little works.

Or comment me to check yours (if I find yours interesting).
If you'll add me as a fan, I assure you that I'll be yours, too.that's how I'm being fair. ^-^

Thanks for visiting..^_^