Location: New York City, United States
Member Since: August 2010
Open for read requests: Yes
▬▬▬▬▬▬▬▬▬▬▬ஜ۩۞۩ஜ▬▬▬▬▬▬▬▬▬▬▬▬
In my world there's dragons.
There's unexpected heros and blood crazed villains.
The damsel in distress is merely a warrior in disguise.
▬▬▬▬▬▬▬▬▬▬▬ஜ۩۞۩ஜ▬▬▬▬▬▬▬▬▬▬▬▬
2nd Place winner of my 'Hardest Contest' on Wattpad: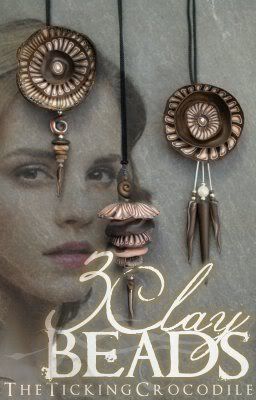 http://www.wattpad.com/story/1102615-three-clay-beads-on-hold
Chloe is a 23 year old wedding planner with a secret. At ever wedding she's planned and attended, she will always wear the leather necklace she's had since the tender age of twelve with three clay beads on them. Each of these beads has had a letter carefully painted on them, 'C', 'L' and 'A'. The secret Chloe is keeping is that each letter stands for 'Clotho', 'Lachesis', and 'Atropos' respectively.
Chloe has the power to summon the Moirai - more commonly known as the Fates. All she has to do is touch the beads, whisper the names of the Fates, and they will come to her aid, happy to serve their last living decendant.
1st Place Winner of my 'Hardest Contest' on Wattpad: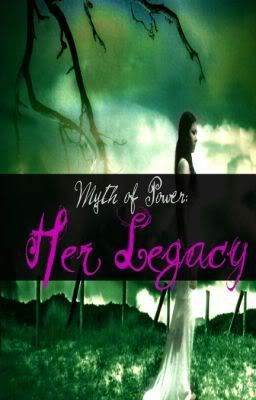 http://www.wattpad.com/story/1118610-myth-of-power-her-legacy
"Beware, beware of the Myth of Power. Beware, beware of the truth beneath the flower. Inner core so powerful, so right. Born strong willed, born to fight. Prepare for when she appears, for soon she will. Beware, beware those who would do harm. Beware, beware you life shall be lived in alarm." ~ In the year two hundred fifteen, all the villages of Todego broke out into the greatest war ever. It destroyed lots of villages, human and nonhuman alike. It was a devastating time. Since then the people of Todego have been praying, wishing, hoping for the day the Goddess and the God would send someone to cleanse the evils of their world. They waited for it; millenniums, centuries, decades passed without a sign but some people continued to pass down the story of the Great War and what they were waiting for while others fought and engulfed the way of evil. This went on for many, many years. Until the day finally came and it was predicted that Emadree was coming. But how would they know who she was?
Quickees
This is where you can leave a short message for the writer. All Quickees are public. To leave a private message, use the private .
If you want to write a quickee (a remark or a hint for example) on this writer's profile, please sign in.
MissSerendipity is a

Fan of:
MissSerendipity is a

member of: