Member Since: September 2009
Open for read requests:

Yes
Connect with writer MsVioletFrost
Connect with and receive their publishing and news updates. You can disconnect at any time.
Send a message below to notify him about your intention.
Remove book from Published Books
Featured on Booksie by
MsVioletFrost
Story I started writing for school but it ended up being waaaayyyy too long so I'm posting some on here. Read More
---
About
~Welcome to my page.~
Allow me to introduce myself: ..I go by the moniker Violet Frost I'm 16 years old and very very shy Often I like to remind people that I'm a self-proclaimed misanthrope and nihilist. I have always loved writing and have even won several writing competitions and the English award at my primary school graduation. One day I want to have my stories printed in paperback and on my bookshelf along with my collection. I like to describe my style of writing as a 'light-hearted tragedy' as I tend to make my stories rather dark in nature yet through in bits of humour nevertheless. Currently I'm working on my new story Othilo, I'd appreciate your feedback ;) My other loves are drawing, music, reading, collecting dolls and books, anime/manga and the macabre. I also have an interest in stuff like BDSM and yaoi so be warned! I love watching horror movies quite a lot and I have a bad habit of laughing at the 'scary' scenes, I especially love horror B movies and anything by Tim Burton. These days I don't really watch the TV but I do like some shows like Criminal Minds, NCIS, Sabrina the Teenage Witch, Charmed, Buffy the Vampire Slayer, Criss Angel Mindfreak, South Park, etc. My favourite music genres are goth rock, death rock, industrial, dark electro, dark cabaret, EBM, Eurodance, bubblegum dance, metal, new wave ambient, post hardcore and ethereal and I also have a soft spot for stuff like Weird Al and The Lonely Island. I love Chris Pohl.
I like to read many books but especially horror, fantasy, sci-fi, epic poetry, classic literature, psychology, mythology, philosophy and a bit of romance sometimes. Some of my favourite books/series include Dracula, Let the Right One In, The Merry Gentry Adventures, Sherrilyn Kenyon's Darkhunter series, Paradise Lost, random Stephen King, The Vampire Chronicles, Lost Souls, the Sevenwaters trilogy, Wicked Lovely, Ink Exchange, Harry Potter, The Inheritance Cycle, The Satanic Bible, Lord Byron's poetry, The Hobbit, anything Edgard Allan Poe, anything LJ Smith, anything Nietzsche, Animal Farm, Charlie Bone, House of Night, The Wereling, The Historian, etc. (insert many many more!) I like a heap however... I hate Twilight and this whole stupid new teen vampire fad!
Links:
~My Last.FM~ ~Thankyouverymuch for visiting my profile~
Love is...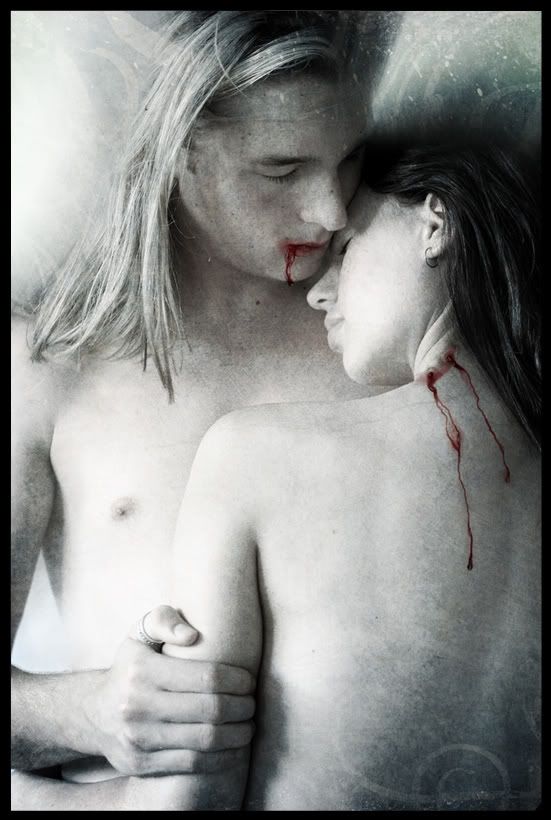 ---
Quickees
This is where you can leave a short message for the writer. All Quickees are public. To leave a private message, use the private messaging system.
If you want to write a quickee (a remark or a hint for example) on this writer's profile, please sign in.
---
Leave a message for the writer with penname MsVioletFrost.
Send Invitation Mail for Profile
Invite friends to visit your profile on Booksie.