Location: United States
Member Since: July 2010
Open for read requests: Yes
Everyone has to deal with their emotions one way or another. The way I deal with things is to write. It doesn't have to pertain to a particular situation I'm going through. It just has to express the basic emotion I'm feeling at the time in which I write it. I write when I'm happy. I write when I'm excited about something. Likewise, I write when I'm sad or angry. So, of course, my writings aren't going to be happy and uplifting all the time. So please, rather than judge me as a person based on the words I've jotted down, instead, take a minute and experience my world; the changes in my mood, my soul being poured into the words… Experience my emotion in each word, and know that those words hold what my heart could not contain.
♥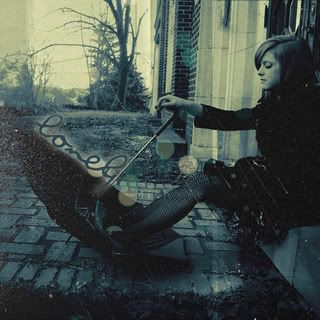 ♥
Be sure to check out my novel
Numb
Tis in the featured section. ;]
♥
I am accepting reading requests, however, do to a tight, busy schedule, it may take a while until I am able to comment.
Please be patient. Thank you.
♥
If you'd like, feel free to check out some of my older work at
www.booksie.com/eryn
Quickees
This is where you can leave a short message for the writer. All Quickees are public. To leave a private message, use the private .
If you want to write a quickee (a remark or a hint for example) on this writer's profile, please sign in.
Fans of

MysticSilverTears:
MysticSilverTears is a

Fan of:
MysticSilverTears is a

member of: