Location: Fort Worth,Texas, United States
Member Since: January 2011
Open for read requests: Yes
Chibiusa is one of my fav anime characters, I love her she's awesome!
and u can never say no to Chibi Chibi, she's adorable!!!
Sailor Pluto is I think the best Sailor Soldier and PLUTO IS SO A PLANET!!!!!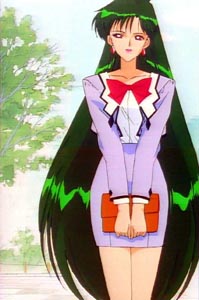 NEVER FORGET TUEXDO MASK!!!! He's da best lol always has the intresting into scenes
Peacluver here!
So how is everyone? Its been such a long time since I've updated anything and I think its time I get back to it right? Sorry but I recently got a boyfriend and school wears me out, my english teacher hates me and so does my own mother so that's whats been happening.
I recently got a deviantart acc.
My youtube actount is still active.
I'm starting a new sonic story called Heaven's Deeds but I can't work on it till my bro gives back my flashdrive.
I changed from pop music to rock music
I'm still Legend of Zelda obseesed and same with Sonic Franchise
I'm a KINGDOM HEARTS ADDICT TO!!!!
I LOVE charmed, my fav is Piper
I'm thinking of wiping my stories clean and starting fresh because I believe I've gotten better. My drawing skills are kicked in and I'm ready to start drawing my characters to don't let me fall because I'm kewl like that lol jk.
I WILL BE REWRITING DONT LET ME FALL!!!!!!
and while im gone check out the fan box and go see their writings, cuz dey awesome!
Reading request are now open
Quickees
This is where you can leave a short message for the writer. All Quickees are public. To leave a private message, use the private .
If you want to write a quickee (a remark or a hint for example) on this writer's profile, please sign in.
PeaceLuver18 is a

Fan of:
PeaceLuver18 is a

member of: