Location: United States
Member Since: June 2010
Open for read requests: Yes
I'm sorry everybody who is reading Colored with Bloody Love, I'm having some major writing problems with it right now I will let you know when I am back in order with that storyline!!
hiya fellow booksie towns people, arent i wonderfully nerdy ;D
Please become a fan to make it easier for me to update all of you guys and when you become a fan could you write in that little comment box saying 'Update me on ____' depending on which story you're reading (:! Thank you!
interesting thing about me myself and i?
i have a terrible fear of snakes. i do not care if its a little baby garden snake, in my vivid imagination it's a huge python with two large dagger sharp fangs! you think im joking dont you? trust me im not (; i had 3 doggies but then two died (R.I.P. Dunkin and Tootise, you'll be missed.) now im left with one love-hogging polar bear labby, a jet black devourer-of-hands labby and two kitties, ones a lover and the other is a fighter! i believe in fairies (: if i could lay down in crunchy fall leaves with the autumn wind blowing around, i would be perfectly fine (: i reeeally want to be a writer and go to college. i would die without books! i always make sure my books are clean...unlike my room hehe. uhh, i am the golden toaster (; whenever i log in and see that orange New Messages! sign i smile so wide my eyes start to water...pssh you think im joking! i enjoy being called Roberta, too bad my teachers won't call me Roberta...maybe i shoul get an official name change?.sarcasm is my best friend!
Writing status:
Letting Sephora Fall- completed
Sequel to Letting Sephora Fall is going to be posted at some point (: I've been writing it! The name will be Affinity and the cover is being decided on. (i'm stuck between a color splash photo and another one that i really like) If you want to be updated for when this is published then just leave a comment and i'll be happy to update you (:
Colored with Bloody Love- I've completely messed up on this novel! I started everything too soon and it just seems very unrealistic so I will let all of you readers know when I have finished editing/fixing the last couple chapters, sorry!
Reading status:
I am taking a few reading requests. Please be sure to post a little blurb on what the novel is about and if it catches my attention then I'll read it (: Also, I don't read poetry and I hardly read short stories, sorry!
now onto all the pictures and quotes (:
:( i want my hightops back!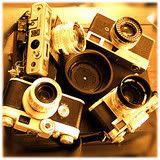 yep, i wanna be a photographer and a writer but to be honest im not the best at photography :/
well, good bye for now!!!!
check out my writing please? (;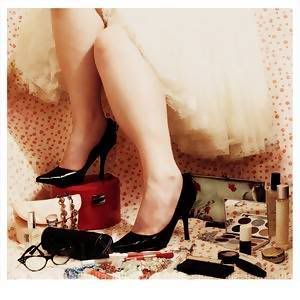 Guys, I have really bad news :( My computer had a bug so I had to reset everything and now I only have the stories that I posted on here :( I'm sorry if any of you guys anticipated one of the stories I had said I was going to write, it's just not happening anymore D:
Quickees
This is where you can leave a short message for the writer. All Quickees are public. To leave a private message, use the private .
If you want to write a quickee (a remark or a hint for example) on this writer's profile, please sign in.