Location: oakland, United States
Member Since: May 2011
Last online: April 2016
Open for read requests: Yes
*Things about me*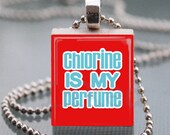 *A Swimmer*
*I Love Photography*
*In love with ankle boots*
*Hugs!*
*Beautiful Flowers*
Favorite Quotes:
"Miles may keep us apart,but I'm keep you close to me."
"Sometimes you put walls up not to keep people out, but
to see who cares enough to break them down."
"I never loved you anymore than I do right this second,
And I never loved you any less than I do right this second."
~Kami Garcia, Beautiful Creatures
Quickees
This is where you can leave a short message for the writer. All Quickees are public. To leave a private message, use the private .
If you want to write a quickee (a remark or a hint for example) on this writer's profile, please sign in.