Hey Booksie!! There isn't much to say about me except that I LOVE to write stories and I really love to read :) I'll read a lot of people's work, especially people who read my stuff, and ill comment on most of them. I am open to criticism and to all you critics, I just hope that my work is good enough.
All my basic facts:
i love the color

BLUE

My favorite number is

3

Reading

and

Writing

are my only

loves

right now xP
My name isnt really SammayJones...i just chose that name because it wud make a great detective name :D
i am a

CALIFORNIA

girl ;D

I am loyal~*

I am so very nice...except for just a little sarcasim x)

My birthday is in december (was born in the 95) so on my birthdays, i will go crazy with comments on ANY reading request i see on my comment section *NOTE: i wont actually do them all on my bday, so i might do it the day after or something*

I watch some anime from time to time, but not too much since i already spend too much time online DX i just watch wen i have the time ( i dont really read manga though :/ i jus never been into that..tried, but i never liked it as much as i liked watching anime)

UPGRADED READING LIST :D
Love's Status by

papermask~Novel

Decisions, decisions: Decisions, Decisions

by

striver7777

~Poem

Lost In Wonderland

by Alice Kingsleigh

~Poem

Loving Bently

by Kenedi~Novel
​Shout out to dragon rose for being my 10th fan!!! :D thank you!!!
Shout out to AWESOME ASHMITA for being my 15th fan!!! :) ~*
Shout out to tanayafor being my 20th fan!!!!! :D ~<3
Shout out to raven1 for being my 25th fan!!!!!:)
Yours Truly,
SammayJones
FAVORITEST quote Ever!! :)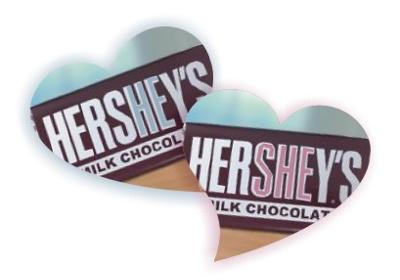 omfg, I AM IN LOVE WITH CHOCOLATE! :D
OhMaGod!!! I LOVE LOVE LOVE this series!
*~(if you cant see, these are some novels by Sarah Dessen)~*
FAV. BANDS SO FAR (yes i like Evanescence :))
Okay, so even though i listen to bands, i also (and i hope this doesnt surprise many of you) listen to different other genres.
Like stuff from this guy:
or some stuff from this girl:
and yes, even some things from this dude:
and Im really feeling the music that this girl sings:
and OH MY GOODNESS(!!!!!!) this girl is awesome:
My point is, i dont listen to just one thing....including my parents xP hahaha
I also read different things too :) i also write a whole bunch of stuff that i make up on the spot
My Writings So Far:
<--This is the cover for my first novel:My High School Hell
<---- Cover to my Second novel: The Oath and Truce
<----- Cover to my Third novel: What's Left Here: Alex's Story
Ahh, yes. The Bay is my Backyard ^_^
I hear you could tell a lot about a person by their eyes :)
Inspiration is what makes genious appear on paper~*