Location: Falls, United States
Member Since: October 2012
Open for read requests: Yes
My Name is Sheree. At just twenty years old, I have accomplished a lot. I have a beautiful son Named Connor. He is an angel! I also have a pretty great husband. These two are a big inspiration in my life. I am going to school for Medical Billing and Coding. I also have my State Tested Nurse's Aide License. I like all types of genres to read and write. I am a huge music lover. If you would like to be friends or get a hold of me I am on Facebook, Twitter, Wordpress, and Pinterest.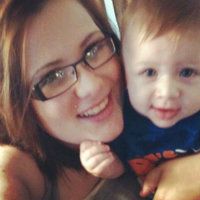 These two are my life! My husband and son push me to suceed in all I do. I am So thankful for them.
I love making new friends if you would like you could friend me on Facebook -please allow me to know your from booksie!-
https://www.facebook.com/sheree.spaur.7
*PLEASE Leave comments on my work to allow me to know what you think! and where I can approve, If you do I will Accept your Reading request.*
If you Like my work share it with your fans and see if they do too! I will return the sharing of work!
Quickees
This is where you can leave a short message for the writer. All Quickees are public. To leave a private message, use the private .
If you want to write a quickee (a remark or a hint for example) on this writer's profile, please sign in.
ShereeQuinn is a

member of: