Location: Beaverton, United States
Member Since: January 2013
Open for read requests: Yes
HI!!!!!!!!!!!!!!!!!!!!!!!!!!!!!!! Soras the name, and pranks my game!!!!!
Hiya! My name is....I CANT TELL YA!!!! so just call me by my pen name, sora or mew for short. my best friend on booksie is ryan zee. i couldnt find much stories about manga or anime so mostly thats gonna wat ill b writing about. my website that it says on here is my deviantart acct, which is where i post my art. plz look at them!!!
Mottos
"It won't matter if you don't try."

"Never give up even if there's no chance."

"It's not the looks of a person, but the heart within that counts."

"Nothing is certain until proven so."
LIKES AND DISLIKES!
I like kitties :3

I LOVE MANGA!!!!!!

My fav 3ds game is pokemon platinum

I LOVE POKEMON ADVENTURES!!!!!!

I draw in my spare time.

i like to play baseball (im a girl, but im exceedingly good at baseball. in my P.E. class, im usually on the girls team(obviously) so i have to score most of the points cuz the other girls r always gossiping or putting on make-up. THIS IS P.E. NOT A SLEEPOVER!!!!!!!!!!!)

I love reading/watching suspense, mystery, adventures, romance, and humor stories/movies!!!

My fav manga r pokemon adventures, tokyo mew mew, and jewelpets.

My fav animes r ranma 1/2, sergeant frog, cross game, cardcaptor sakura, and Hayao Miyazaki's movies

I hate the pokemon anime. theres not much romance in it , its too childish, and its too "sugar-coated love and friendship-py"

I listen to pokemon special(japanese version of pokemon adventures) medleys in my spare time.

My fav movie is ranma 1/2 the movie.

Fav foods- fried chicken, candy(take away my candy, and ill break ur arm), anything thatll get me a sugar rush, meat.

I hate bugs, and gross stuff

Ive never played spin-the-bottle, I never, or the pocky game b4, but i REALLY REALLY REALLY WANT TO!!!!!

If ya want a prankster, uve come to the rite place. i can do any pranks, as long as i dont get into too much trouble.
Revealable secrets
I have a crush on an annoying kid.
​ Favorite quotes
"Momentai" (take it easy)

"IMMA FIRIN' MAH LAZZAH!!!!!"

"Are ya kidding me??"

"Liberry"(wat i call libraries, its cuter this way.)

"Dink."

"ITS URS!!!!!!!!" (a phrase used by me and my crush wen we throw each other's textbooks on each others tables)

"Im not even gonna..."
​ I can also do poem, story, song lyrics, and just about anything requests!!!!! just ask, and ill do!!!!!
Special Talents-
Extreme multi-task

Obsticle Courses

Writing(duh)

Drawing

Argueing (i almost always win in an arguement, and i say 'almost always' cuz theres one person i can NEVER win against, nor can he win against me cuz our arguements r mostly about nonsense things like "why did you give me drugs?" hes joking course.)

Staying up late(ive stayed up til 5:00 in the morning b4)
​
Likes in Pictures-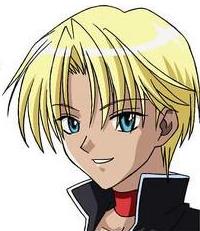 Quickees
This is where you can leave a short message for the writer. All Quickees are public. To leave a private message, use the private .
If you want to write a quickee (a remark or a hint for example) on this writer's profile, please sign in.