Member Since: September 2009
Open for read requests:

Yes
Connect with writer Sowers123
Connect with and receive their publishing and news updates. You can disconnect at any time.
Send a message below to notify him about your intention.
Remove book from Published Books
Featured on Booksie by
Sowers123
---
About
First let me say that my last account kicked me off and won't let me back on (kisser12345) so i had to create this one. I have posted the same stories and I am soon posting another.
**I think Booksie's been hacked. Be on the watch! ;)**
HOLA!! My name is McCall, and I'm from Texas, USA. I'm 16 years old, and love to write about Romance, Suspense, Horror, and Fantasy. Check some of my work out! I love meeting new friends, and having a good time. So, if you wanna be friends, just ask lol. The answer will probably be yes. :D :D :D I'm on summer vacation right now, and spend most of my night up until 6 in the morning. I try to spend this time reading, so I think I'm going to finish A Warrior's Destiny pretty soon! Hopefully you won't have to wait as long as you did with To Betray a Pirate! I take reading requests, but mostly keep it at romance/fantasy. I will read horror, and mysteries too. But I don't enjoy sad sorry peices about how their life is so hard, wha wha. Anyways, can't wait to read your stories, but please return the favor! :P
I'm thinking of rewriting A Warrior's Destiny, and expanding it into 3 different books. I think this one is dragging on, so if you disagree can you help me? I'm just afraid that i've lost readers along the way...
My new one is called A Warrior's Destiny, check it out it's in my Featured list. It's about Alexavia, the princess of Accueil, is forced out of her homeland and into safety. The Relvatians are the ones trying to save the other Princesses of Nardina, while the Tartarians plan to use them for selfish gain. Each princess has a individual ability or trait, and when extracted and combined with the other Princesses, they unite to create a perfect being. There are 12 Princesses, each holding something valuable towards the Tartarian's cause. One Princess is a key that will decide whether or not the being is good or evil. No one knows who she is, so the Relvatians must save as many as possible, and make sure they are for the good side.
Alexavia decides that she should help the Relvatians, and take revenge on Tartaria for the slaughter of her people. She poses as a male and joins the army, with secret plans to defeat Tartaria on her own. She obtains one of the most powerful swords in existence, but is still unsure whether or not it will be enough to stop Tartaria once and for all…
Lance, a sexy soldier and Alexavia's partner, is the leader of the elites, and the 'son' of the Commander. He was adopted of sorts when he was eight, and ever since tries to repay the Commander by being on the line. He and Alexavia get very close, but he knows that he can't be with her, not when she's posing as a soldier. They go through and internal battle with each other throughout the entire book, but will they finally be able to show their love for each other when this is all over? Or will things only worsen for Alexavia? And will Tartaria create the perfect being? Or will they fail in persuading the key, and their mission end up deteriorating? Find out in: A Warrior's Destiny!
A little excerpt:
(Picture made by me in Photoshop 7.)
I felt numb as I looked up at him. My body was cold, but my face was hot. I could feel my cheeks getting hotter as time ticked by. The blood was everywhere, and his tears were mixing in with the rain that pelted my face.
I felt my life slipping from me, with the blood. My eyes were getting heavier, but I kept hearing him, "Stay awake! Please, don't leave me…" I smiled, a weak and small smile at him. I wanted him to know that there wasn't any pain, and that dying was okay with me.
Black stars flickered into my vision, as I stared up at him. A warrior knows that if they can do something to help, they need to do it…no matter what happens to them. If I have to die for Nardina, then so be it.
I felt my body getting heavy, and my eyes were closing on their own. My breath became raspy, but I forced out the words I knew would comfort him the most, "Don't cry…" I panted. "It's alright."
He shook his head, "It wasn't supposed to end this way."
"Just know, that I love you." I croaked. Then I gasped, as my heard convulsed. I knew then that I didn't have long to live…
"Alexavia, you are a true Warrior." He whispered, as he recited his favorite saying about me again, one last time. "Once a Princess, now a Soldier…Always a Warrior."
A Popular Novel of mine is To Betray a Pirate. It's about a girl named Andy Blackbird, whose mother was killed by Ray Sterling. She's held a deep grudge for the Sterling family ever since, but soon starts to doubt her feelings of hate towards Ray's son Jasik. Once she gets to know him, she sees that he actually isn't that bad of a guy, or so she thinks. Jasik's true objective is Andy's money that her mother left her. The only way to access the money is for Andy to turn 18, or for her to be wed, and the husband take it. But is Jasik the only one plotting against the Blackbirds? And what of Ash Turner, Andy's best friend, and secret crush? Find out in: To Betray a Pirate.
A small excerpt:
(Picture made by me in Photoshop 7.)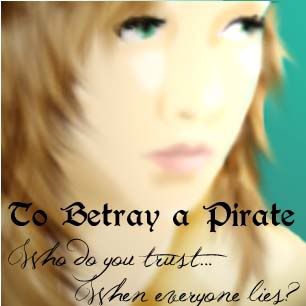 He smiled in triumph and announced, "I do."
The preacher looked at me and said, "Do you, Andréa Blackbird take this man as your lawfully wedded husband?"
Andy looked at him, and then looked over at Ash. Thank god he's still breathing. Andy thought. She looked at the preacher wishing there was another way and thought of the two little words that would change her life forever.
She thought her father, then of Ash. All the people she loved had been put in danger by this one man. The man she was about to be wed to. Should she do it? Should she marry him and save her father and Ash? Or should she say no and, hopefully, fight him off and make a break for it. But then there's always the chance of him hunting her down and killing Ash and her father.
Damn! There's no way outta this!
She looked down and gulped. I'm so sorry Ash and Daddy…a tear fell as she looked up and stared at him strait in the eye. With hatred running threw every molecule of her she said,
"I do."
Also, my good friend 7deni7 is new to booksie, but I'm helping her with her newest novel: Justin Reese's Story! It's about an ordinary 16 year old boy, who gets caught up in a war of the century. With this mystical, and enticing tale, you'll fall in love with Justin and Alona, and won't want to stop reading! Check it out, and tell her what you think! ;)
I hope you like them and here are the things about me!
Favorites:
I LOVE those orange little boxes that say:
NEW MESSAGES and NEW FAN REQUESTS
So COMMENT on my stuff, no matter what you think of it. Even if you hate it, I wanna know!! And become my FAN! All you gotta do is PRESS THAT BUTTON!
(You can actually press it to fan me :P)
Easy, right? And..It's completely free! Everyone loves free stuff!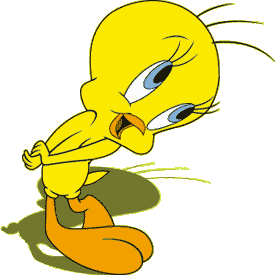 Hobbies: I love sports, singing, drawing, dancing, and WRITING! lol.
Band: Owl City
Authors: L.J. Smith and J.K. Rowling
Books:Vampire Academy, Morganville Vampires, Vampire Diaries, The Mortal Instruments, The Inferno Devices, The Face on the Milk Carton, The House of Night, Beastly, and sooo many more!
Manga: Vampire Knight, Tokyo Mew Mew, Kitchen Princess, Full Metal Alchemist, Kekkaishi, Dog Days, Ouran High School Host Club, Inuyasha, Fruits Basket, and this list could go on for days :P
Movies: HARRY POTTER!, The Hangover, All Disney movies, Vampires Suck, and many more.
Video Games: Kingdom Hearts, Final Fantasy, Sims 2 & 3, etc.
My Booksie Goals:
5 Comments (Over all)
10 Comments (Over all)
50 Comments (Over all)
5 Comments (On 1 Chapter)
10 Comments (On 1 Chapter)
50 Comments (On 1 Story)
5 Likes (Over All)
10 Likes (Over All)
50 Likes (Over All)
5 Likes (On 1 Story)
10 Likes (On 1 Story)
50 Likes (On 1 Story)
5 Fans
10 Fans
50 Fans
Have a Comepleted Novel
Have a Booksie Featured Writing
I think that's about it! Feel free to fan me, and PLEASE comment! I love hearing feedback, both negative and positive! I'd love to hear what you think of my stories! :D
Here is some of my art:
Damon Salvatore/Ian Somerhalder in Vampire Diaries. Made in Photoshop 7.
Momo from Peach Girl. Made in MS Paint.
---
Quickees
This is where you can leave a short message for the writer. All Quickees are public. To leave a private message, use the private messaging system.
If you want to write a quickee (a remark or a hint for example) on this writer's profile, please sign in.
---
Leave a message for the writer with penname Sowers123.
Send Invitation Mail for Profile
Invite friends to visit your profile on Booksie.