Location: United States
Member Since: October 2008
Open for read requests: Yes
My name is... Caytelyn, but I swear if you call me that I might have to threaten you =P Please, call me Cayte!
I'm Seventeen years young, but what does that matter anyhow?

I'm not all that great at writing. I lack easy learning ability, and so it took me forever to learn to read and write! So please be gentle if you decide to read my stuff =D

Booksie has helped me out VERY much. Especially a certain few. Romp365 by a long shot! He knows how to help you out, without making you feel stupid, but instead making you feel like a great author. And of course my Angely Boo(Concreteangel) has never failed to bring me happiness, sadness, and giddyness all through one amazing novel!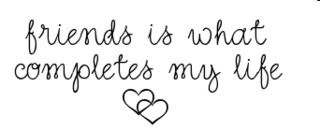 I'm currently working on one novel. Gunpowder and Lead is also my FIRST ever novel. It's about a girl named Jen (Whose personality 'somewhat' resembles mine) who is trying to make it in the world of bronc riding. She also tries her hand at love and loses to that as well as most of her bronc riding, but then an old love brings her new confidence. Maybe she can make it to fame and achieve her and her fathers dream. (Gah did that summary suck or what?) It's got a long way to go, but it's coming along when I'm not working.
I bronc ride, and do other awesome stuff that most girls would probably find gross...or whatnot. Such as mudding, skinning fish, deer huntin, camping with only fire, and a sleeping bag. I go looking for danger, but usually it finds me before I can find it... I'm very clumsy, so I have no ider how I manage to ride a bronc for eight seconds. Even those I pride myself in the bronco riding, I also participate in Barrel Racing... not as good however!
I ran into some trouble the beginning of the summer and that's the reason I haven't been on much. That trouble would be finding my Ex (that was my boyfriend at the time... Travis) with another girl whom I dislike to the maximum. Anyways I punched him in the face (I thought to myself "What would Jen do?" and if you know her character at all you would know that is not a very good thing to ask yourself) And he ended up pressing charges and since I'm not yet eighteen I got community service =( So that is where I spend most of my summer days now. Blah! Plus, my computer crashed (into pieces) and my mom and dad grounded me (for getting community service) so I only get a very small amount of time on the computer.

Anyways I've blabbed more then I intended...so I'm gonna stop all this and let'cha get on with your lives (if you have one that is) Oh and just so you know...I'm completely over my ex...and found another guy that I at least like very much! His name is John... NTways... ya toodles!
Quickees
This is where you can leave a short message for the writer. All Quickees are public. To leave a private message, use the private .
If you want to write a quickee (a remark or a hint for example) on this writer's profile, please sign in.
Fans of

TeXaS bRoNc RiDeR:
TeXaS bRoNc RiDeR is a

Fan of:
TeXaS bRoNc RiDeR is a

member of: