Location: United States
Member Since: August 2011
Open for read requests: Yes
Who am I?
Well cant you see. I am The Jester of Punishment.
In the light dwells darkness. And in the good and evil .......Lies me.
The info of who I am shall not be answer so be done with this search. I am here to leave this world into a place only those have seen. To a darkness one dares not enter nor breath. I am here to place a shadow upon your mind and make you think. Make you fear what you know and what you dont know. Shallow waters, Coming Storms, Monster, Death. Light may not save you from what hides. Cause what's in the dark, may as well be in the light.
Here Lays my Warning to You,
There may be some stories which may contain grammer or sexually scenes . Do not read if you cant handle pain, Voilent , Sex, Boy & Boy Action, Abuse. Have been warn once.
Dont ask me to read anything that involeds Jesus or God cause I will not read it.
So now I dare thee enter my mind. And enjoy what this place has to share.
Check out my new Prose 'Death Beyond the Glass.'
The Jester of Punishment
Do not look for something that is not there. For you may find nothing except death.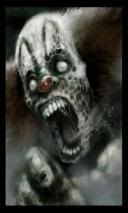 -Laughs-'You dare challenge me? I pity the soul which has to go through my creature.'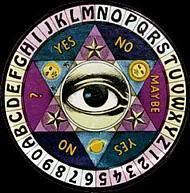 Do not make sense of what you know. Make sense of what you dont know.'
Soon to come.
Side Note: Even though I have posted rather dark things. There is a hopeless romantic inside who only comes out when inspi.
Quickees
This is where you can leave a short message for the writer. All Quickees are public. To leave a private message, use the private .
If you want to write a quickee (a remark or a hint for example) on this writer's profile, please sign in.
Fans of

The Jester of Punishment:
The Jester of Punishment is a

Fan of:
The Jester of Punishment is a

member of: