Member Since: July 2011
Open for read requests:

Yes
Connect with writer The Story Girl
Connect with and receive their publishing and news updates. You can disconnect at any time.
Send a message below to notify him about your intention.
Remove book from Published Books
Featured on Booksie by
The Story Girl
Story of a young hunter dying while doing his job and his grieving sister rages after the bear that killed him. Based on characters I authored for a book that I never ended up writing but I… Read More
Poem / Religion and Spirituality
This story really happened, the storm and the sunflower all. The message came to me in a flash...of lightning ;] I write to please myself. Read More
---
About
My name is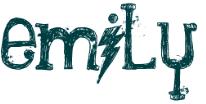 and I am addicted to books and writing. This is the part where you say, "Hello Emily."
The country is my home and I desperately enjoy living here.
Drinking Coke out of a crazy straw. Bliss.
I am devoted to my Savior, Jesus Christ, who provides me renewed Grace everyday as I make my human mistakes and encourages me to be better.
I just got back from the Library, what a fantastic place! A temple to those who truly enjoy books.
My nails are a wonderful blue raspberry color at the moment.
My family is my everything.
Nature makes me smile, didn't God do a good job?
100% Texan
My pet Goblin's name is Cricket and he disguises himself as a cat, it's not very good though. Don't tell him I said that.
Shoes...who needs 'em?

I love Fantasy stories and poems.
Aren't fireflies curious creatures?
Sweet tea in mason jars <3
Lucy Maud Montgomery is my best friend
Duct Tape is the answer to all of the worlds problems.
Each Season has it's own unique beauty that I always look forward to and delight in.

http://www.goodreads.com/whereaway
---
Quickees
This is where you can leave a short message for the writer. All Quickees are public. To leave a private message, use the private messaging system.
If you want to write a quickee (a remark or a hint for example) on this writer's profile, please sign in.
---
Leave a message for the writer with penname The Story Girl.
Send Invitation Mail for Profile
Invite friends to visit your profile on Booksie.