Member Since: April 2008
Open for read requests:

Yes
Connect with writer thebrokenhearteddontsleep
Connect with and receive their publishing and news updates. You can disconnect at any time.
Send a message below to notify him about your intention.
Remove book from Published Books
Featured on Booksie by
thebrokenhearteddontsleep
---
About
Finally back from a long hiatus!!!!!
xXcoldXheartedXworldXx - Is my bestest buddy.
Much luvs Frankie.
Chapter 22 - A Tale Of Two Hearts (25%)
Chapter 2 - Crash! Bang! Boom! (50%)
So these are some novels that I think are absolutely top shelf.
If your bored and looking for something to read, I would definitely recommend the following.
Into The Darkness by XBrokenHeartedX
The Immorals : Eyes Of Jade by Divena
Be Strong by invisiblexme
I Go To A School For Immortals by JaCoolie18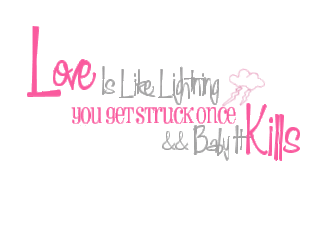 ---
Quickees
This is where you can leave a short message for the writer. All Quickees are public. To leave a private message, use the private messaging system.
If you want to write a quickee (a remark or a hint for example) on this writer's profile, please sign in.
---
Leave a message for the writer with penname thebrokenhearteddontsleep.
Send Invitation Mail for Profile
Invite friends to visit your profile on Booksie.