People, you ask for feedback, I will give it. Don't be a stuck up bitch if your stuff isn't good. Take advice and build up from it. Don't complain that YOU think it's good. If you are serious about being a writer, you need to write to impress YOU and EVERYONE ELSE. If only you like it, where will you go from there? No where. If you can't handle positive and negative feedback, you shouldn't be a writer.
*Take my poems and or novel and be prepared to get back handed by the law*
I don't have time to read novels or stories anymore. If I said I would read/comment on your story/novel and haven't, I apologize.
I am a crazy 16 year old person with millions of opinions. I have an older, 18 year old sister who's the most amazing person I know, and probaly the most amazing person I will ever know in my lifetime.
Some things people should know about me:
My best friend is Savannah, A.K.A Sav.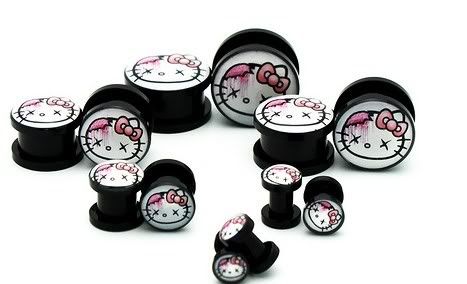 I have Hello Kitty gauges. They are the best.
I take extremely bright pictures.
I have magical eyes.
And, I take risks.
If you can NOT handle criticism, then don't post your things. The one thing I hate is when I give feedback and get insulted because I give out opinions.
*If you would like me to read your stuff, please post a request in my comments. I'll add your things to my reading list and read them when I can*