Location: United States
Gender: F
Member Since: May 2019
Last online: July 2019
Open for read requests: Yes
MAGICS MARROW
(Young Fiction)
by Troy Alexander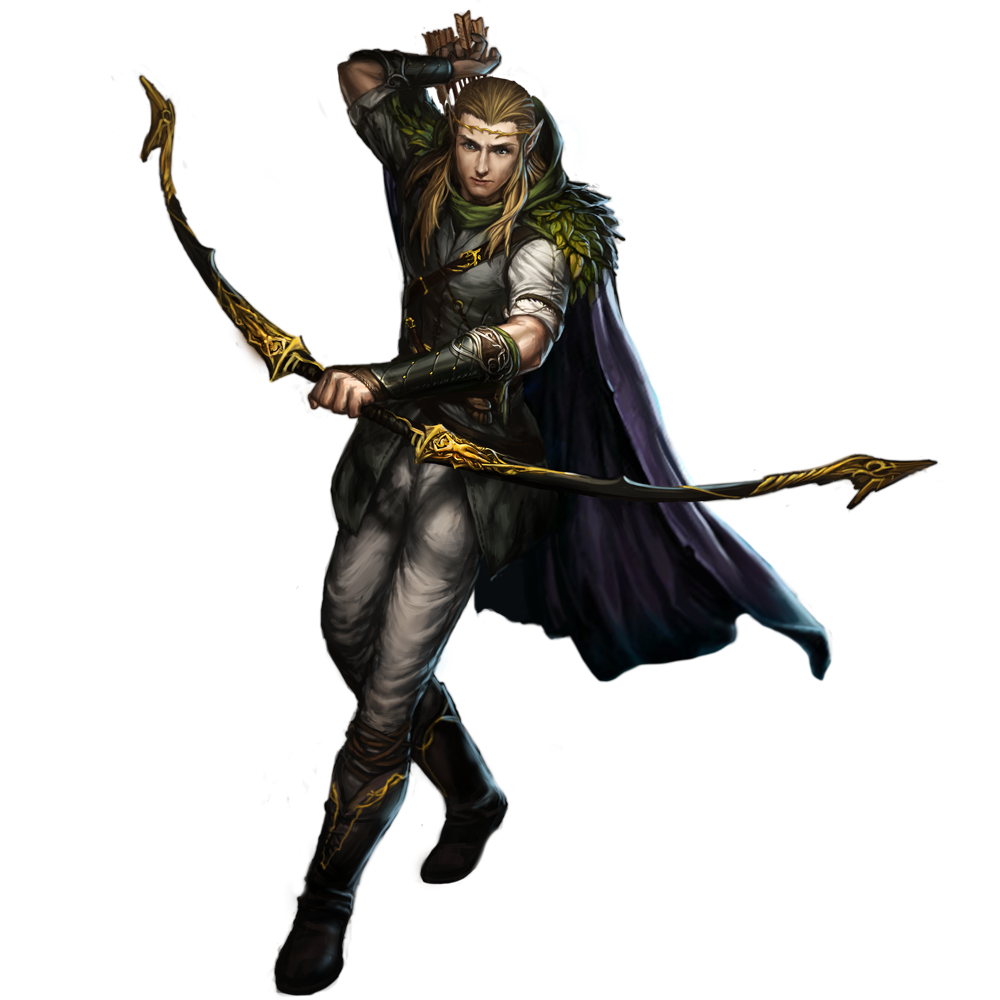 FÆLEN
Fælan was pacing. He was frustrated and beginning to worry. He was brushing his steed, Ståår, so hard she started to fidget and then turned her long slender head and nipped him on the arm. "I'm sorry Ståår, I'm just so frustrated and I fear the worst. The last thing we need is for the amulet to fall into the wrong hands. Lords, who knows what could happen." "Fear not my sweet. The amulet will find you." Ståår said.
Ståårshin was a Elvish steed, white with one green eye and one blue, very uncommon for a steed. She had a brown star in the middle of her forehead, a long brown tail and mane which was braided with sparkling beads. Her tack was fashioned in the Elvish style: a green blanket, embroidered with silver thread, a brown leather saddle with carvings of trees and flowers with a intricate designed silver bridle that framed her head.
An emerald, set in silver, adorned the center of her forehead and tiny bells jingled softly when she moved. Elven steeds were noble, very intelligent and extremely swift. They have a magical ability to run faster than any other horse and were fierce in battle. She was extremely loyal and loved Fælan.
Ståår was coveted by many of the local fae but Ståår chose Fælan. They had spent much time together and had became very close. One day Ståår casually told Fælan, "I choose you." From that day forward, Fælan did all of his training and riding with only her and it was unanimously decided that she become his steed.
Fælan was gifted with mind-speech and fluent in many languages. He was extremely fast and agile. The way Fælan could move with his sword was noteworthy. His sword was like an extension of himself. Back at the barracks. in practice bouts, he could not be beaten. Local families would bring their children to watch him practice each day. They were awed as they watched. He moved with a swiftness that sometimes looked like a spectral swirl of color passing through the air. It was Fælans natural gift of speed and stealth.
All the members of the Uně high council including his father, the High Lord Edhil, were infuriated with Fælan when he returned from his Palåve weeks late. The Palåve is a one year Ritual of Passage; a journey that a male fae takes before he becomes a man. Fælan was eighty years old but, would be eighteen years old as a mortal man. Elves lived much longer than mortals and it was difficult to distinguish how old they were, as they stayed vibrant and beautiful for centuries. Some lived to be over a thousand years old.
Fælan was tall and slender but, muscular and like most Elves,beautiful. His long hair was a golden copper which he kept in a long elaborate braid that ran down the length of his back entwined with leather ribbon. He was very particular about the way he looked and was most favored by all the ladies at court.
Fælan had no one special in his life. He had several short romances but, never felt like they were the one for him. The many flirtatious females thought otherwise. He wore a silver crafted circlet around his head that came to a point in the center of his forehead, which he wore only on special occasions such as this. He was a Prince of Lærenell, after all, and he needed to look and act like one which, Fælan thought insufferable.
His normal attire consisted of Ballîmorr armor. A silver armor that only the Elves could tailor. Very thin and light-weight, imbued with Elvish magic and stronger than any other. Elves were coveted for their armor and shared it with no other races. The Elves preferred crafting their weapons with their own materials over the cold iron that other races preferred.
Like most Elves, he normally had very pale skin but, because he spent a lot of time outside the city veil, he had acquired a tawny color to his skin that made him look a bit exotic. Fælan loved the time he spent outside the city. It was the only time he felt alive and no one was constantly watching or judging him.
His eyes were slanted in the Elvish way, silver in color with tiny flecks like little diamonds that made his eyes sparkle. All of the Lærenell line of men had white or silver eyes but, those who had the flecks of sparkles seemed to have a greater magical ability and many times became whats called an Adept, a master of magic.
He wore the traditional brown tights, soft tailored leather brown boots, a white billowing silk shirt with an open neckline, which exposed the toned lines of his chest. His flowing brown cape was embroidered in silver thread around the neckline and bottom hem with an intricate swirling pattern. He liked wearing the less subdued colors so he wouldn't stand out amoungst his peers. He never adorned himself with such frivilous jewels like most of the royalty seemed to covet. Though it was hardly easy not to stand out as Fælan was so handsome.
The cape was fastened with a Brooch crafted with his families crest. The crest consisted of two flying doves with spread wings in flight to represent the Uné clan relation. Embedded in the center of the Brooch, nestled between the doves, was a brilliant green emerald surrounded by a vine of leaves that represented the lush green land that Ballîmorr was known for.
A celebration was held by the Lærenell before the Palåve. There is a festival, usually around what would be the beginning of spring. All of Ballîmorr are invited and all partake in the preparations and decorations. The decorations are elaborate with many streamers, bells and flowers. Decadent Elvish dishes are prepared that fill the air with fragrant and exotic scents. There is drink and music and dancing, Elves loved to dance.
Young Fælan was required to stand on a dais in front of all of Ballîmorr alongside his parents and family members. He acknowledges each with a show of his love, loyalty and respect. He then is presented with a sword inscribed with a name that he alone has chosen for his sword. Fælan's sword was inscribed with, 'The Sword of Speech', since Fælan had the gift of mind-speech.
During the ceremony, he is presented with the Thårõ' (meaning Savior in Elvish) amulet. The amulet had been handed down from generation to generation and has been safeguarded by the Lærenell bloodline for centuries. The amulet, in and of itself, is plain, a solid silver, almost flat, oval stone with nothing memorable about it. A bit larger than a coin but, it's value was immeasurable. It had been fashioned with a plain silver bale so that it could be worn as a necklace.
Previously, Fælan received basic tutoring in the ways of the Uně Mages, white magic. He had been tested many times and passed them all effortlessly. He was taught the basics of wielding the Thårõ. Using it only for good works and never evil. Small things like; fire-starting, crafting tools, and shielding, amongst other things. Shielding was the first basic magic that was taught to all children with magic but, he who holds the Thårõ has more indepth training since there was much more than just the mind to protect, there was the amulet and the magic it contained.
On his Palåve, Right of Passage journey, he is to ride his chosen steed out alone into the wilds with the Thårõ amulet, his sword and his bow. He is to hone his skills, hunt his food, build his shelters and tools, care for his steed and conquer his fears. He will use the time of solitude to meditate on all that was, all that is and all that is to come. It is the cleansing of the mind and the body. On his return he will then become a man.
There is a naming ceremony on his return where he is given his true name. Dærmæthor, meaning 'Great Warrior'. A name that was chosen for Fælan by his Elders. It was a name that only the Elves were privy to. His first given name would be used amoungst all outsiders. He would then be required to begin his advanced magic-working training to learn the Uně way and to wield the Thårõ amulet.
Fælan had waited until the festivities were over to inform his father that he had lost the amulet. He just couldn't bring himself to tell him when everyone was so happy to see him home. His father was pacing. "How could you do it Fælan?! What were you thinking by withholding this information?" His father roared across Fælan's chambers. "You know how valuable the amulet is! No one just loses the Thårõ ! You will be behind on your training now. You have shamed us all Fælan!"
The High Lord Edhïl was always proud of his son. He had always treated Fælan with respect and kindness but, he was also a King. Fælan was expected to follow in his fathers footsteps and someday lead and protect his people as it had been done for centuries.
Lord Edhïl was built much like Fælan. His eyes were silver but, he possesed no sparkle in them. He was always reserved and stern with no smile lines to accent his eyes and mouth as he rarely smiled. He didn't have the soft lines and dashing smile that Fælan had acquired from his mother.
Lord Edhïl was flamboyant in his choice of clothing. He wore black tights, a silk white shirt, soft black leather boots with shiny silver buckles, a purple cape with silver embroidery fastened with the family brooch. His long silver hair was simply braided and his head held a crown of intricate woven silver with many large green emeralds. He always wore his Elvish silver armor and his sword in a scabbard made of the finest silver embedded with many emeralds and purple sapphires.
"You must leave Ballîmorr at once and retrieve the amulet!" His father roared. "And, don't come back until you have found it!" Fælan stood with his head hung down, ashamed and speechless. He had been such a fool. He went back to packing his saddle bags with things he would need to take with him. "I will return with the amulet Father, I promise you. I will not fail." "I am counting on it!" His father said and stormed out of his chambers.
When Fælan made the oath and promised to find the amulet no matter how long it took, he didn't know that it was going to take so long to find it! The amulet was given to him by his father, who was given the amulet by his father, who was given it by his father practically as far back as his family had lived. His family had worn and protected the amulet for centuries and Fælan somehow managed to lose it. All he had to do was retrace his steps and the amulet would find him his father had said. He searched the city before leaving for several days and nothing. It should be simple but, Lords he had been a lot of places over that year.
Fælans family, The Lænells are a very old race of Elves from the Elvish city of Ballîmorr. The city was covered in a veil, made from Elvish magic, hidden and shielded from other races. It stayed a comfortable temperature year round and like, the Elves, was very beautiful and enchanting with many flowering trees with sprinkles of color throughout. Only the Elves knew the way in or out. This was how they lived and how they had managed to survive for as far back as time.
The Elves believed they were the first race ever created, sent from the stars by ancient Gods. Ballîmorr is the Capital City of many Elvish cities, towns and villages that were spread far and wide. Ballîmorr stood with a splendor like no other on the crest of a large hill.
The Lærenell blood line is, and has always been, pure and undiluted. They are highly respected among all the races and revered for their magical abilities. They were ancestors of the original Uné Elvish Clan and keepers of the 'White Ways'. The amulet was a magic rune that was created by a great and powerful White Unė Mage who had been defeated, with the last of his druid clan, in a great battle against dark magic called the 'Dragomár Alliance Battle of the Ages'.
Quickees
This is where you can leave a short message for the writer. All Quickees are public. To leave a private message, use the private .
If you want to write a quickee (a remark or a hint for example) on this writer's profile, please sign in.