Location: Honolulu, Hawaii, United States
Member Since: September 2008
Open for read requests: Yes
Hi and I'm Troylynn. Here's about me:
TODAY'S MY BIRTHDAY: JULY 9
lol...just wanted to point that out!!
Okay well I kinda have split personalities. Well 2 different ones. One is good girl in school, and nice. One is bossy, gets mad easily, fun to be around, and jumpy and happy.
Hair color: Black
Eyes: Brown
Favorite animal: puppy
Likes: Presents, friends, computers, etc.
Dislikes: Potato salad (yuck) etc. xD
Favorite book: Sorry peoples but I;m going with James and The Giant Peach. That book is awesome!
i DON'T HAVE A MYSPACE (ANYMORE) BECAUSE I DON'T KNOW MY PASSWORD. I HAVE AN MSN, A TWITTER, A YAHOO, AND GMAIL.
Okay...NOW FOR PICS OH YEAH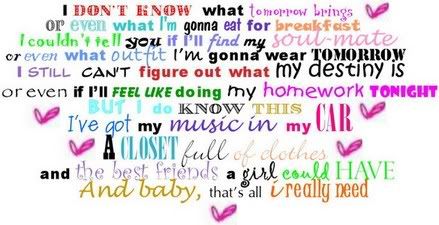 http://www.myspacepicturecodes.com">
http://www.myspacepicturecodes.com/myspace-graphics/new-graphics/banner/network8.gif" border="0" alt="Myspace Codes & Myspace Code"> Myspace Graphics
Quickees
This is where you can leave a short message for the writer. All Quickees are public. To leave a private message, use the private .
If you want to write a quickee (a remark or a hint for example) on this writer's profile, please sign in.