Location: Hertiage Grove, IL, United States
Gender: M
Member Since: April 2009
Last online: December 2017
Open for read requests: Yes
{}Online {}Offline {✘}A mixture of the two
If you enjoy my work, I encourage you tell others about me in whatever way you wish! Also, if you want to be updated on a story, please become a fan! It makes updating so much easier on me.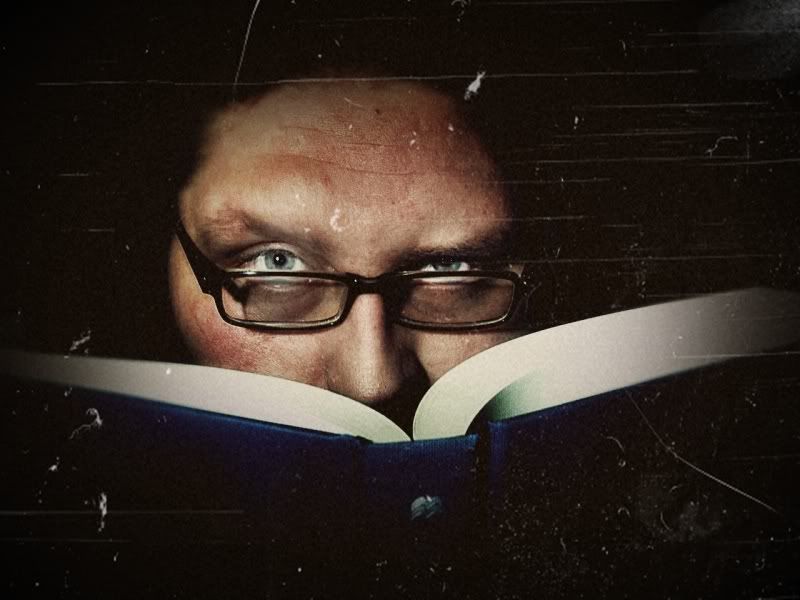 "When everyone else is running around screaming their heads off, be the one to shoot the zombies."
The Bear
Twenty-six and counting. I love the fruits of creativity, be it music, film, literature, or even art. I'm at my most comfortable in my big puffy chair, listening to rain and thunder.
"Why do the good dreams end before the kiss?"
The Musician
Drums are my forte, though I have played the baritone and tuba/sousaphone in the past. Whenever I write, I need some kind of music playing. What I have playing depends on the project I'm working on. For some, I listen to post-rock bands like Russian Circles. For others, I listen to the scores of films and video games. And for one particular project, I listen to grunge and pop-punk.
"In order to destroy the world, one must save it first."
The Reader
My taste, when it comes to the written word, has varied over the years. One constant, however, has been Stephen King. Like everyone else in my generation, Harry Potter has taken a permanent residence in my heart. My bookshelf holds a vast variety of books, from the likes of RL Stein to Tolkien to the aforementioned King.
"Remember me or forget me. Either way, get out while you still can."
The Writer
I love writing. Big surprise, right? My mind is plagued by numerous ideas, each wanting to see themselves flourish on the page (or text document). I'm doing my best to get to them all, but such a grand task takes time. And in that time, more ideas crop up. Almost like an infestation; take care of one, and two more come. A never-ending cycle. I'm not complaining, though. It's a nice problem to have. Most days, anyway.
"Procrastination is a writer's best friend. Well, that and Jack Daniels."
Quickees
This is where you can leave a short message for the writer. All Quickees are public. To leave a private message, use the private .
If you want to write a quickee (a remark or a hint for example) on this writer's profile, please sign in.
Tyler Gohde is a

member of: