Location: Jerusalem, Israel
Member Since: April 2010
Open for read requests: Yes
Attention Please!
I'm very regretful to announce that I am taking a break from Booksie for the time being, so that I can have time to focus on my writing. I'll see you all when I get back! =)
The Amulet of Spirits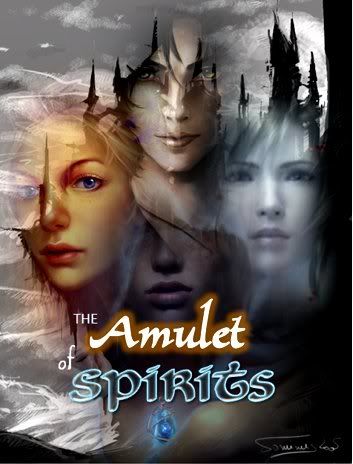 Summary:
Airlea Fagan grew up with her father and her tutor in Fagan Manor, isolated from the rest of the kingdom. True, she had no friends, but having to keep a secret about herself, this environment only proved to be perfect. No normal person had the dreams that she experienced at night, or could imagine things to make them come true, like she did. She was a witch, and in a world where magic was prohibited and feared, it was only for the best that she didn't come in contact with many people. But when a strange visitor appears at the manor's doorstep and whisks her away to the bustling capital city, Visca, keeping her secret hidden becomes a life-threatening task. And it seems like everything starts to spiral slowly but steadily out of control...
Recently updated:
Chapter Six: A Ride through the Woods (25.10.11)
Chapter Seven: Dreams and Blood (21.11.11)
Chapter Eight: The Man in the Stables (14.12.11)
Currently being written:
Chapter Nine: The Place that Should Not be Mentioned
I'm
Some amazing writers on Booksie are:
SamanthaTaylorSmith93
UnderxYourxSpell
Nocturnallife453
Pencil
The best way to tempt me to read your own stories is to simply comment on my work and ask me there, and I will probably do it....
Quickees
This is where you can leave a short message for the writer. All Quickees are public. To leave a private message, use the private .
If you want to write a quickee (a remark or a hint for example) on this writer's profile, please sign in.