Location: Davenport Iowa , Germany
Member Since: July 2008
Open for read requests: Yes
Yo! I'm werewulf14. XD. You wanna know about me? :
I am a Manga (Japanese style) artist. I am a writer of fatasy/action novels (None of which are done yet) and i also write poetry.
I am , indeed, a real-life-no-Bull!@$#$-swear-to-F#$%ing-god-WEREWOLF
I DO NOT hate vampires, Three of my best friends are vampires. (Another ones a demon, and 2 others are fairy
my favorites are:
The colorsgreen, neon green, electic blue,red,black, the number 14, cats, german sheperds, huskys, cinnamon candy, rock concerts, wild parties, and Alaska.
Sup! I would love it if you read my novel,
Reality With Black Cat! Thanks so much! :P
( ) ( ) =( '.' )= (")_(")oThis is Bunny. Copy and paste Bunny to help him gain world domination.
( ) ( ) =(T.T)= (")_(")o. Because if you don't, you will make bunny sad, and he will cry.
( ) ( ) =(>.<)= (")_(")o And then, bunny will get angry
and when bunny gets angry
People DIE!!!
DON'T HIT KIDS
no, seriously, they have guns now.
Never hold your farts in.
They travel up you spine and into your brain, giving you all those shitty ideas.
92% of teens would die if Abrcombie and Finch said it wasn't cool to breathe. Post this on your page if you'd be one of the 8% who would be laughing.
*93% of teens would have a serve emotional breakdown if someone called them a freak, if you're one of the 7% of people that would ask that person 'What was your first clue?' copy and paste this into your profile.* There's nothing wrong with arguing with yourself. It's when you argue with yourself and LOSE when it's weird. If you've ever had that happen to you copy this and put it in your profile. If you have ever had a mad laughing fit for absolutely no reason, copy and paste this into your profile If you're one of those people who get excited when you see just two comments on your story, paste this into your profile.
92% of teens are ''Bringing sexy back'' put this in your profile if you're one of the 8% who's sexy never left.
Twilight: The AIDS of literature.
Everytime you read Twilight god kills a kitten. plz, think of the kittens.
I like Zebrahead, Bowling for Soup, Simple Plan, Linkin Park, Three Days Grace, Papa Roach, GreenDay, Nickelback, Coldplay, Owl City, ACDC, The Beatles, and the Stray Cats. . . oh I almost forgot my favorite...
P!NK
P!NK kicks ass.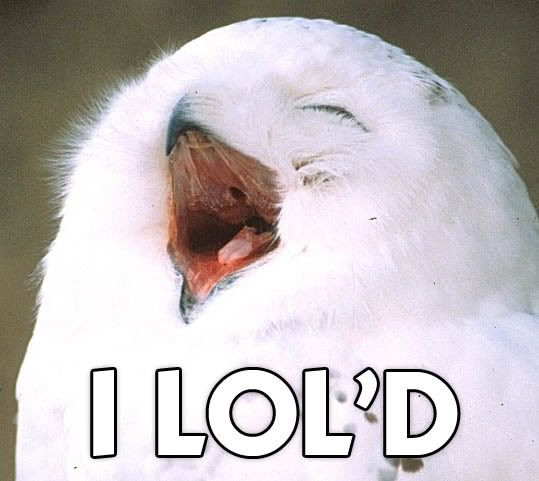 shake it like ya mean it!
Mars' Heartless Animal Experiments
Not one of Mars' experiments on animals is required by law. Even so, Mars has paid experimenters to kill untold numbers of animals in tests:
Mars recently funded an experiment on rats at the University of California, San Francisco, to determine the effect of chocolate ingredients on the animals' blood vessels, even though the experimenter admitted that studies have already been done using humans. Experimenters force-fed the rats by shoving plastic tubes down their throats and then cut open the rats' legs to expose an artery, which was clamped shut to block blood flow. After the experiment, the animals were killed.

Mars funded a deadly experiment on mice that was published in a 2007 issue of the Journal of Neuroscience in which mice were fed flavanols (phytochemicals that are found in chocolate) and forced to swim in a pool of water mixed with white paint to hide a submerged platform, which the mice had to find in order to avoid drowning, only to be killed and dissected later on.

In one experiment supported by Mars and conducted by the current Mars, Inc., endowed chair in developmental nutrition at the University of California, Davis, rats were fed cocoa and anesthesized with carbon dioxide so that blood could be collected by a needle injected directly into the heart—a procedure criticized by U.S. Department of Agriculture researcher Dr. William T. Golde, who notes: "This is not a simple method. … Missing the heart or passing the needle completely through the heart could lead to undetected internal bleeding or other complications."

Mars supported a cruel experiment to learn how a chocolate ingredient called PQQ affects metabolism by cramming baby mice into 200-milliliter Plexiglas metabolic chambers—around half the size of a 12-ounce soda can—and then submerging the chamber for nearly five hours in a chilled water bath, inducing labored breathing in the distressed mice. Experimenters then shoved tubes down the mice's throats every day for 10 days to force-feed them the PQQ, after which they were killed and cut up for analysis.

Mars funded a test in which experimenters forced rabbits to eat a high-cholesterol diet with varying amounts of cocoa, then cut out and examined tissue from the rabbits' primary blood vessel to the heart to determine the effect of cocoa on rabbits' muscle tissue.

Mars supported a test in which experimenters attached plastic tubes to arteries in guinea pigs' necks and injected cocoa ingredients into their jugular veins to examine the effect of cocoa ingredients on their blood pressure.
Help stop animal testing by going to www.marscandykills.com/index.asp
The following candy mars makes is:
M&Ms, Skittles, Milkyway, Starburst, Three Musketeers,Twix, Dove, M-azing, Cocoavia, Ethel M, Lucas, and Munch.
Mars's competetor, Hersheys, does not test animals, you should buy candy from them.
Please, help stop animal testing. Copy and Paste this to your page to help stop Mars candy from animal testing. Thank you.
This is an awesome music vid!
"The difference between the right word and the similar word is the difference between lightning and a lightning bug"- Mark Twain
"To have great poets there must be great audiences"-Walt Whitman
"You wear a mask for so long, you forget who you were beneath it."- V for Vendetta
" 'Die! Die! Why won't you die?...' 'Beneath this mask there is more than flesh. Beneath this mask there is an idea,... and ideas are bulletproof.'" -V; V for Vendetta"Basic
Instructions
Before
Leaving
Earth" -The Love Guru
"Love is the strongest emotion any creature can feel except for hate, but hate can't hurt you. Love, and trust, and friendship, and all the other emotions humans value so much, are the only emotions that can bring pain. Only love can break a heart into so many pieces. " —
Amelia Atwater-Rhodes
(
In the Forests of the Night
)
Nemo Me Impune Lacessit - No one harms me with impunity. -Scottish motto
Quickees
This is where you can leave a short message for the writer. All Quickees are public. To leave a private message, use the private .
If you want to write a quickee (a remark or a hint for example) on this writer's profile, please sign in.
Werewulf14 is a

member of: