Member Since: May 2012
Open for read requests:

Yes
Connect with writer Within The Heart
Connect with and receive their publishing and news updates. You can disconnect at any time.
Send a message below to notify him about your intention.
Remove book from Published Books
Featured on Booksie by
Within The Heart
---
About
I am now 15 my birth day was May 2! I won't be here either for two weeks or all of Summer brake, so i wont be able to write at all for now, but I'll find away to update, some how. I'll be in Kentucky with my best friend and her cousin.
Questions you should think about:
The girl you just called ugly? She spends hours putting makeup on hoping people will like her.
The boy you just tripped? He is abused enough at home.
See that man with the ugly scars? He fought for his country.
That guy you just made fun of for crying? His mother is dying.
IF U HAVE A HEART U WILL COPY AND PASTE THIS ON YOUR PROFILE TOO. STOP BULLYING! I put this up because I despise Bullying, when I see a kid get bullying it really makes me angry!
My Likes:
Music
Animals
Reading
Writing
Fantasy
Dragons/other magical creatures
My Dislikes:
Spiders
Bullying
HW
More.....
I've decided to put the ages of the elder dragons up:
Elder Keth: 3,000
Elder Snowy: 3,000
Elder Lyth: 3,000
Elder Oughroth: 3,000
Elder Orin: 3,000
Elder Mossaloth: Unknown
I picked a number under 10,000 because I think their life span is 10,000 if I remember right

Chapter sixteen is up.
Finished Stories:
1) Six Orbs: Heart of stone
Stories I'm working on:
1) My Lovely Violin
2)Hybrid Island
3) Six Orbs: Snow Haven
Stories on Hold:
1) AlaskaHowl
2) Sword of Protection
My most favorite thing to do on a hot sunny day is Cliff jumping! it's lots of fun and swear you'll never regret doing it. At first it's pretty scary, but after the first jump I was hooked. I begged my dad, cousin, and my sister for a ride to rock mill which is just outside Circleville in Ohio!
My top favorite games I've played so far for X-box would have to be:
Tenchu Z: I love this game because you get to be a Ninja and it's all about stealth, It's fun and I'm close to beating it.
Fable lll: It's a really fun game. You get to play as a Prince or Princess and you have to save your Kingdom from your brother and become king or Queen. You have to make tuff choices in that game life, your first choice is when you're punished for interrupting your brother and he makes you choose to either have your love interest killed or the villagers. Your love interest will contently ask you to pick him/her over the villagers. (I've already beat it)
Dragon age: I really love this game!!! Yes it's filled with lots of blood, but anyway you can pick to be a Human, Elf, or Dwarf. Your classes to pick from are Warrior, Mage, and Rouge. (I've beat the game as a human, now I'm playing it as an Elf)
Sims lll pets: OMG! It's the best Sims game yet! (In my opinion) You can do pretty much anything. I got my inventing skill up and I blew up a rich guy's chairs and stuff and he wasn't too happy about that and kicked me out of his house, but I blew up his car before going home. It made my day that's how funny it was.
I had a cat named Tiggy but he disappeared a week before I moved to my new house I miss him so much! I have a Pug named Brutus, and I used to have a really fat dog that is half Weiner dog and half something else. Her name is Bay Bay. but I no longer have her because she lives with my aunt
.
Just to tell you I don't take crap from no one
I can be nice as long as your nice back
I'm willing to have a chat if any one wants too
I hate when no one leaves any comments on my writing or is not honest about how they like it or disliked it
If you hate my work then tell me I'm not afraid to get shot down because that helps me try harder at becoming a
Novelist. Being a Novelist has been my dream since I first read a Novel.
I'd like to give credit to:
Autumnkalaway, who created Cloe
Twinkletoeslover, who created Nichole (And Jesse)
Natsfreewill, who created Elizabeth (And Cain)
Luna Child, who created Arien (Snowball and Skylar)
And last, but not least Shreyasen11, who creating Violet (And Astor)
Thank you all for Signning up for my story. Thank you so much!
If I'm missing someone let me know!
Bye!
I'm a girl (Age 14) I love many Anime and manga, but my most favorite is InuYasha!
My favorite characters are Kagome, Sesshomaru, InuYasha, Shippo, and Kirara
I do make Mistakes and some Grammer Probs
I love writing many kinds of stories, but my most Favorite is writing Romance/fantasy novels
My favorite band is Nickelback
Johnny Depp is my all time favorite Actor. For being 48 hes pretty hot!
Hes 49 now Stay hot 4 me please!
You all can call me Kat or Kate because I'm not liking my real name. It's Katie
I'd be more then happy to read your work, but you must be a fan or read my work first.
If you want me to read more of your chapters then you better keep reading mine because I hate people that don't do that.
And don't just skip over my writing and say it's good. That really gets on my nerves.
What else can I say.....I have brown hair and hazel eyes

Blue twilight (By Natsfreewill)
The Curse of the Dina Doll (By Shreyasen11)
An Assassan's Destiny (Also by Natsfreewill)
London Bridges (By Luna Child)
Vamptech Acadamy (Twinkletoeslover)
Character Sign ups for Six Orbs:
Closed
Character sign ups for Alaskahowl:
Open
I'll become your fan as long as you become mine!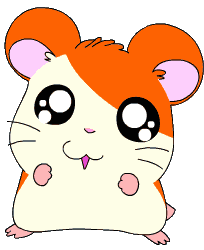 Bingees!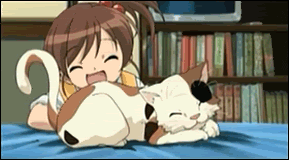 InuYasha Is my all time
faverite anime and Manga!
This is a picture of me.
Okay here is my Six Orbs seires! I'd like to thank Shreyasen11 for coming up with Book two's Subtitle! Thanks a bunch!
First up!:
Book one (Finished):
Ivy is a young half dragon, whose brother fell ill. Before her brother was kidnapped by a Giant named spar, Elder Keth asked her to go on a journey to warn all the other Elder Dragons of an evil threat. She takes along some friends from her past and also some new ones. Along the way she learns about where her brother may be at, but she must keep on the trail to Winter thorn. She will be given the most strongest power to stop this darkness from rising once she meets each dragon. A dragon slayer named Ren was ordered by a creature named Valpar to kill any who stand in his way of world chaos. Valpar believes Dragons are a threat to his plans, so he decides on stealing all six Dragon Orbs from the six Elder Dragons to kill off the dragon race and even take over the World. Will Ivy and her friends find their way to Winter Thorn and warn Elder Snowy or will they lose to the force that is working against them?
Book Two (Coming in October):
The darkness is rising faster then the speed of light as Water and Fire are at risk. As the snow is falling a group of evil will leap from the shadows to find and kill the dragon. Join our lovely bunch of Mitch matched friends as they journey across the sea to the winter wonderland known as Winter Thorn to find Elder Snowy. Secrets of the past will be revealed in the future. Within these chaos times will there be hope or will the sun shine too late?
---
Quickees
This is where you can leave a short message for the writer. All Quickees are public. To leave a private message, use the private messaging system.
If you want to write a quickee (a remark or a hint for example) on this writer's profile, please sign in.
---
Leave a message for the writer with penname Within The Heart.
Send Invitation Mail for Profile
Invite friends to visit your profile on Booksie.