Location: ...Somewhere...Here or There, United States
Member Since: September 2009
Last online: January 2016
Open for read requests: Yes
wordspeak
~ ~ ~
Name's Justin.
24/Art student/writer
I write what I like. That's mostly Young Adult, but whatever my muse inspires.
Enjoy reading, and let me know what you think.
Currently: Working on an ebook manuscript for Jesse. Thinking about continuing Fenya. Finished another novel, Infected (formally What doesn't burn). Might post it on here
Novels on hiatus:
Ian
Fenya
Pheonix 5
Novels that most likely will not be finished:
Whatever isn't above
Completed Novels:
1. Experiment X
2. Jesse
(I will continue to edit)
3. Ask Aliss
4. Shadow Fallen
5. Super(teens)
Featured:
My friend, The Awesomeness's work!
As her username suggests, she's an awesome writer, you'll love it, especially if you like the Mortal Instrument series.
If you love fantasy, go check out Spell's work. She is one of the best writers here on Booksie!
If you want to get to know a wonderful person and read good poems, check out Meeka's profile!
Thanks!
Notice: Disclaimer: I do not own any of the artwork here. All rights and credit goes to their respective users found on deviantart.com. For promotional purposes only.
Contact me: Here's my Facebook, if you want to contact me.
Dynamic Duo - The Awesomeness's and I's joint-profile. Our Edge Trilogy is currently on hiatus.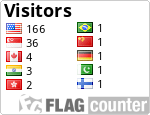 Quickees
This is where you can leave a short message for the writer. All Quickees are public. To leave a private message, use the private .
If you want to write a quickee (a remark or a hint for example) on this writer's profile, please sign in.
WordSpeak is a

member of: