Location: Albany, United States
Member Since: May 2013
Last online: August 2021
Open for read requests: Yes
Apparently there is some sort of error going on with Booksie and the last four chapters of The Twiceborn that I've posted. I've written them but, as of yet, I've not received a response. I hate to promote another site here because I've always enjoyed Booksie but if any of you are reading the Twiceborn and want to catch up, it is posted at:
http://www.wattpad.com/user/WyldPatienz
in it's entirety. I'm sorry for this inconvenience and I hope you will continue reading.---WyldPatienz
Thank you so very,very much goes out to everyone who is reading The Twiceborn, I hit 5000 reads today.:) Thanks for sticking with it and reading and commenting. You guys rock.:)
Thank you to everybody who is reading my novel The Twiceborn and helping me achieve 4000 reads.You guys are amazing and I truly appreciate all the time everyone has taken to read and comment.:)--WyldPatienz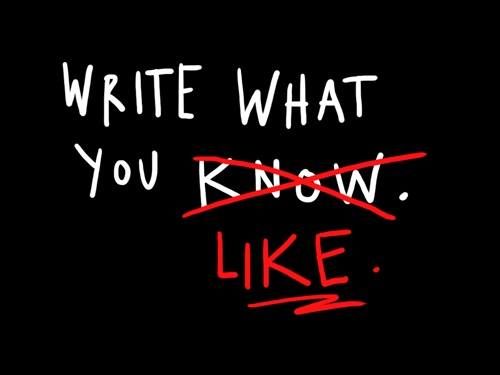 Writers I Recommend
Since joining Booksie, I've read a countless number of short stories, partial novels and a few completed novels as well. Those of you who have work I've critiqued know that I do long and in-depth critiques of your characterization, plot, and back story. Because I do such long critiques, I limit what I read and comment on. I consider my time valuable and there are many,many genres and forms of work on here I do not comment on because I do not feel they are original or well-written. I do believe that if someone wants to write than by all means they should do so, it's a wonderful way to express your creativity. But writing and having the talent to write are two very different things.
With that being said, I decided to start a small section here on my profile featuring writers I've come across that I feel have written something substantial and that display a gift and natural talent for writing above and beyond those of us just merely "hacking" it out. It will not be a long list. And it will be a list based upon my own view of what I feel writing should be and the type of genre I enjoy. So, the names listed below, though few, are ones you should stop and consider if you truly enjoy the written word and hope to improve your own level of writing in some way,shape,or form. Because the people listed below can call themselves writers in every sense of the word.
"Every secret of a writer's soul, every experience of his life, every quality of his mind is written large in his works."--Virginia Woolf
Marie Dei--"Cold Light of Day"
A first-rate tale of revenge and regret with an unexpected twist at the end. This is well-written with a haunting character who speaks in rhyme and a man whose given a second chance in life. Or is he? Don't miss this story.
KathyLiD--"Lost in Dreams"
I first read Kathy up on Wattpad and practically begged her to move to Booksie so her work would receive more recognition. "Lost in Dreams" is the story of Frances and her unique ability to see beyond the veil of the ordinary world. "Lost" is a disturbing read, with very unsettling images and a well-written plot filled with haunting twists and turns. Kathy has an excellent grasp on what makes a nightmare such a horrifying occurance. One of the best on Booksie.
IamIo--"The World of Io"
This is an amazing fantasy tale that is rich in imagery and character depth with a touch of romance along the way. Amy joined Booksie in July, still a newcomer, and has garnished 1700 reads as of this writing. The World of Io is epic and is told in a grand fashion, reminiscent of Vonda MacIntyre' and her Nebula award-winning book,Dreamsnake. An excellent read.
For those of you that are always looking for character building ideas check out: http://bookofcharacters.blogspot.com/ A friend of mine has put in quite a bit of time and effort on this page and it's a great idea for formulating new characters and story ideas. Check it out!
A very big thank you to everyone who is reading my novel, "The Twiceborn", and helped me in reaching 3000 reads. I truly appreciate all the comments, suggestions,and encouragement each and everyone of you has offered. Thank you so much.:)--Wyld
I have a new short story posted for Lauricula's current contest. It's called "A Man Of The Cloth" (the short story; not the contest) and I'd appreciate it if you guys would give it a read and tell me what you think. Thank you so much!--Wyld
Done! I don't feel very philosophical though...or very ethical,unfortunately. What I do feel though is massively relieved to have that class over with. So...time to play catch-up on my reading and critiques!
July 22-Thank god, only one more week of Socrates, Plato and Thoreau. Then I'll be spending my time catching up with everyone I've promised reads to and to those who I try and read on a weekly basis. I haven't forgotten you! Thanks so much for your patience.--Wyld
Thank you so much to everybody who has helped my novel "The Twiceborn" receive 2000 reads. I greatly appreciate all the time each and every one of you has put in to read my very long piece of writing and I hope you've enjoyed reading it as much as I've enjoyed writing it for you.
Reading Requests and People I try to review on a Regular Basis: I haven't forgotten you and I'm certainly not ignoring you! I'm taking a four week accelerated Philosophy and Ethics class for my Major and it's very reading-intensive. (Socrates, Plato, and Thoreau, oh my) I'm still trying to get to everyone but if it's been a few days...well...blame it on Socrates and his long-winded monologues. (I thought NO ONE was more verbose than me!) Thank you for your patience and, hopefully,I'll be able to devote more time in the next week or so to everyone's stories.:)--Wyld
A writer I highly recommend (and who just joined Booksie)is Kathy LiD. Her story "Lost in Dreams" is an amazing, haunting tale of Frances and her unique ability to see beyond the veil of the ordinary world. This is not your average fantasy story of a girl with special powers. "Lost in Dreams" will take you in a direction rarely run across in the many offerings on Booksie and other writing sites. And it will do so in a very haunting, unsettling manner. Definitely check this writer out.--WyldPatienz
1000 reads on The Twiceborn on June 12th, 2013. Thanks everybody for reading what I write and I hope you're enjoying the story as much as I enjoy writing it for you. Thank you so much--Wyld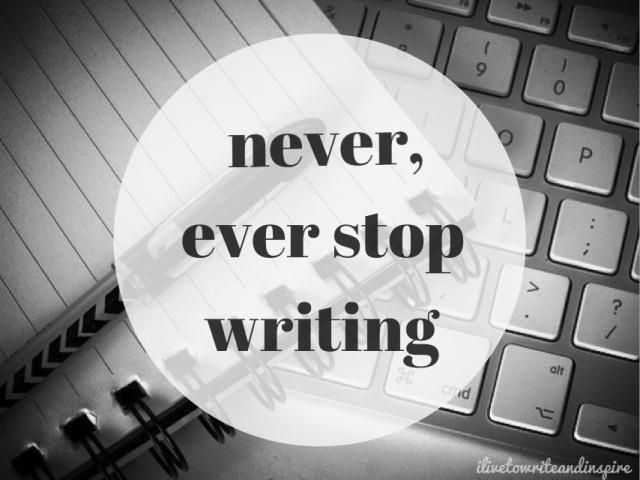 A very big thank you to everyone who has read my novel The Twiceborn. I just hit 800 reads, thank you so very much. You guys are why I write!--Wyld
I've been writing off and on for several years mainly sword and sorcery type fantasy. My current project (the one posted on this site) centers around a lesbian main and secondary character. It's difficult to find strong lesbian main characters in sword and sorcery novels. If anyone out there knows of any, please drop me a line, I'd love to read other writers' character structures and analysis.
I'm open to doing critiques, long or short, just let me know what you need. I'm willing to do some sentence structure and grammar correction but it's not my favorite thing. I'm more willing to critique overall story line, character structure, and plot development.
Outside of writing, I attend Northeastern and am majoring in Psychology. I own four australian cattledogs and just moved to Albany NY, from Southern California where i lived out in the Mojave Desert for four years.
Reading-wise, I love Stephen King. I like the dark horror element he adds to most of his writing. I also enjoy Robert McCammon and his book Mine is an all-time favorite and a riveting read. (Check it out).
I don't have many favorite fantasy writers. Some people find this odd, since I write fantasy but,as I said above, not many people have strong female lesbian main characters. The majority of the fantasy books I've glanced at have a male counterpart that, sooner or later, sweeps in and saves the day.
If I had to have a favorite fantasy author, it would be Jennifer Roberson's SwordDancer series. Both the male and female main characters are independent of each other while still being together, forming a fascinating, well-developed twosome that makes for an awesome read.
I enjoy cooking, playing video games (FallOut, Oblivion,Black Ops,Borderlands), running,hiking, walking around town as much as possible with cowdogs in tow. I identify as asexual, which lends an interesting perspective to my writing (though it doesn't curtail any of the mature themes) and if asexuality is something you've wondered about just out of curiosity or as a possible identification of your sexuality, head over to www.AVEN.com. The people and the forums there are great and can answer any questions you might possibly have.
Looking forward to meeting new people and reading some interesting,well-written work.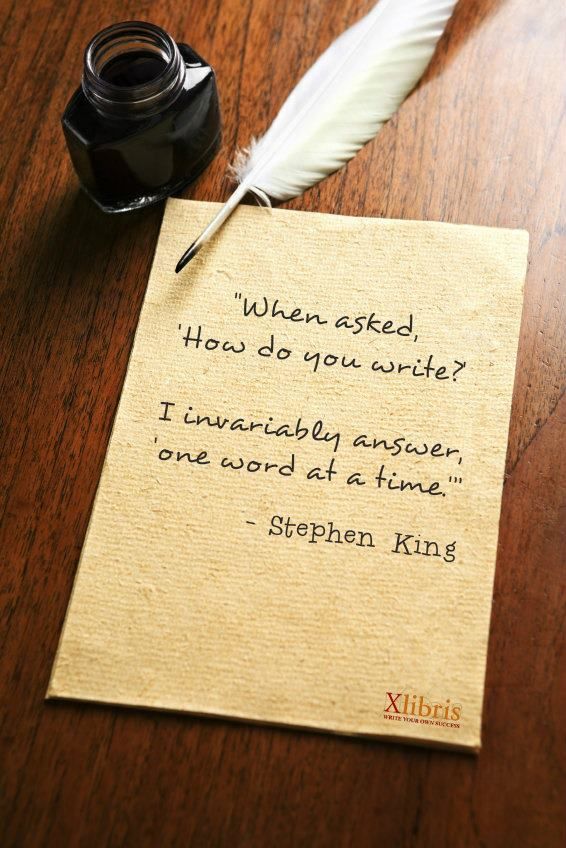 May 22, 2013- I've been on this site a little over a week now and it's been great! Thanks to everyone who's read what I've written and I have to recommend KM2, his writing, and his website. Check it out! He has a lot of work posted on different topics and is the author of some very enjoyable reads. His comments range from "humorous" to "masterful" and some of his works are reminiscent of a young Stephen King. If you have the time,definitely check out some of his work.
I have to include a pic of one of my babies:
This is Xena,Warrior Princess. If only she'd use her powers for good instead of evil....
Quickees
This is where you can leave a short message for the writer. All Quickees are public. To leave a private message, use the private .
If you want to write a quickee (a remark or a hint for example) on this writer's profile, please sign in.
WyldPatienz is a

member of: