Location: Northern California, United States
Member Since: October 2011
Open for read requests: Yes
t h e w r i t e r
Kylie. CA,USA.
Loves writing, history, reading , and the Internet.
Is a vegetarian.
Idolizes Anne Boleyn.
w r i t e t o : kylie.c.5.15[@]gmail.com

p r e v i e w s
Summary: An orphan constantly on the run, Klaude has, her whole life, simply desired one thing: someone to care for her - someone to love her. And one night, after being attacked by a drunkard at a tavern and left for dead, she finds both in Justinian - an idealistic and passionate man meant to be so much more than a merchant's apprentice. Their love is a fairy tale romance from the start, and things seem to only get better when Justinian befriends a lord of the royal Myurian court, and they are both invited to the capital. But soon enough, they discover why they have been summoned: to carry out a perilous mission that could be Myuri's last hope in dispelling a civil war - a perilous mission that, in time, could turn their long-treasured love to death itself.
Reina can scarcely believe her fate: she is to wed the king of Myuri, and is to share his throne and bed - the first commoner to ever yet be crowned. But at the king's sudden death, she finds herself unwillingly betrothed to his violent, dark son, Prince Ardin, when instead her heart has been stolen by the rebellious antihero, Eric. She chooses this new love over the throne, and follows Eric on a dangerous quest in an effort to save Myuri from what is sure to be its end. But soon enough, Eric is frightened by the genuine love he has come to feel for Reina; he does not understand it and therefore wishes to escape it.
And then everything goes terribly wrong when his attentions are whisked away by the seductive, power-thirsty Princess Nene, and he is torn between strong lust and true love.
Three troubled romances, two murderous monarchs, and steamy seduction perfectly intertwined within the captivating story of love, sex, witchcraft, and ambition.
Summary: Young Anne Boleyn's life changed forever upon her arrival at the French court. She had come in 1514 the unwanted, awkward youngest child of a rising English family, and has returned to England in 1522, a darkly alluring young woman of great wit, spirit, and elegance.
She is a temptation to every man at Henry VIII's court, and by 1526, after setting aside a romance with her sister, she becomes a temptation to the king himself.
After having mistress after mistress throughout the course of his unhappy marriage, Henry Tudor alas meets his match and more in seductive and intriguing Anne Boleyn. However, unlike the rest of them, she refuses to give herself to him. She will be his Queen or Nothing.
But as their romance comes to wind down, experienced hunter he is, Henry comes to realize that the chase is far more thrilling than the catch, and in the midst of desire and deceit, the kill creeps closer each day.
The captivating tale of a girl's sexual awakening, a man's all-fickle-lust, and the fatal price of ambition and untamable passion.
R e a d i n g L i s t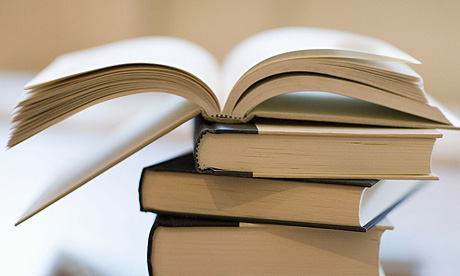 c o n t a c t
Quickees
This is where you can leave a short message for the writer. All Quickees are public. To leave a private message, use the private .
If you want to write a quickee (a remark or a hint for example) on this writer's profile, please sign in.