Location: Imagination, United States
Member Since: August 2009
Open for read requests: Yes
Hello. I'm just a strange girl with a twisted imagination. My mind is where all the things that I have been writing about come from. It's like a little world. My imagination is sick, odd, eriee, and most of all, twisted. It's cool having a mind like this, but right now I'm loosing my touch of reality. Sounds like I need to be put up in an asylum. Yes, I go insane at times, but that's not important.
I love to write. Writing is one of my thing. So, I'll be writing a novel here, and there. Sometimes short stories, and stuff.
Stories that I'm currently writing about is the stuff that hapens in my head.
Stories I'm working on:
NiteVille: Freaks World.
Yeah, a lot happens in my big head. It sometimes drives me crazy. But I love it!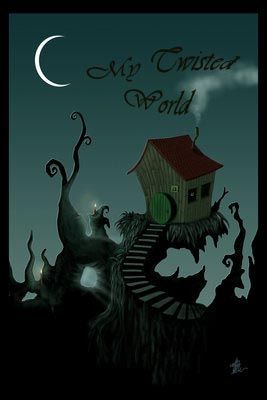 Quickees
This is where you can leave a short message for the writer. All Quickees are public. To leave a private message, use the private .
If you want to write a quickee (a remark or a hint for example) on this writer's profile, please sign in.
Fans of

xXTwistedWorldXx:
xXTwistedWorldXx is a

Fan of:
xXTwistedWorldXx is a

member of: