Location: Illinois, United States
Member Since: June 2011
Open for read requests: Yes
hi! :] my name's allie and i'm 16 year old. writing=my life! the current novel i'm working on is called "anywhere but here". check it! :]
i'm a sucker for cute quotes :]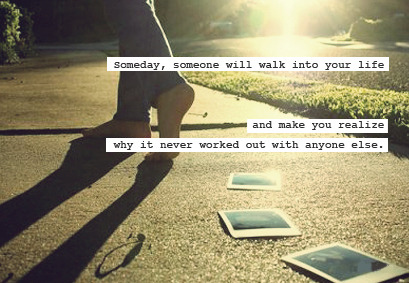 those really cute pictures of people in love...yeah i'm a sucker for those too :]
i guess i'm just a romantic at heart. i love the idea of love...yeah this makes it easier for me to get hurt. i've fallen in love, fallen out of love, and gotten my heart broken. but in the end, i don't regret a thing. i portray a lot of my real life stuff through my writing. but there's one thing i've learned in all my 16 years. even when you're at your lowest point, smile. because you're worth it.
XxXlivelaughloveXxX <3
Quickees
This is where you can leave a short message for the writer. All Quickees are public. To leave a private message, use the private .
If you want to write a quickee (a remark or a hint for example) on this writer's profile, please sign in.
Fans of

XxXlivelaughloveXxX:
XxXlivelaughloveXxX is a

Fan of:
XxXlivelaughloveXxX is a

member of: