Location: FORKS..........no really its St Albert , Canada
Member Since: June 2008
Open for read requests: Yes
WILL BE OFFLINE FOR A WHILE (NOT SURE HOW LONG) FAMILY PROBLEMS, SO WHEN IM NOT ON IT DOESNT MEAN I DONT LOVE ALL YOU GUYS :P and i will update when i have a chance but im not sure when that will be
I SURVIVED THE BIRD FLU, MAD COW, SARS AND SWINE FLU SO BRING IT ON 2012!
My name is Samantha ( Imagine that), i will be 18 on June 6th and woo fun fun drinking times =P wow that made me sound like i drink all the time in which i dont.
I love the Rain , Graveyards, Sunsets, Night and of course Hot Guys =P
I love reading and writting i think ill need a whole library for my room as to how many books i have, i LOVE vampire or supernatural books with some romance in there too!
Fav Tv Shows
- Vampire Diaries
-Supernatural
Fav Books
- Vampire academy novels
-Twilight saga
- Ugilies Trilogy
- Jessicas guide to dating the dark side
-Vampire kisses books
-WAAAAY more but i cant think lol
My laptop is a crap it shuts down if i have more then one window open at a time lol
Im random like really random ill talk about one thing then start completley talking about another thing without even stopping.
I laugh when somethign really isnt funny
My fav color is Green bright lime Green
If i could go anywhere in the world i would go to hmm no idea probably somewhere that is hot so like costa rica or something.
Well if you want me to read something or if you have a question drop me a comment !!!
*~*~*~*~*~*~*~*~*~*~*~*~*~*~*~*~*~*~*~*~*~*~*~*~*~*~*~*~*~*~*~*~*~*~*~*~*~*~*~*~*~*~*~*~*~*~*~
Things iv heard that are awesome -
1. Fact of life... After Monday and Tuesday, even the calendar says WTF
2. It's amazing that the amount of news that happens in the world everyday always just exactly fits the newspaper.
3. Everything is funny as long as it is happening to somebody else
4. It is impossible to lick your elbow (its true i have tried many times)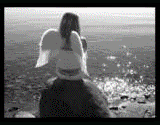 ~*~*~*~*~*~*~*~*~*~*~*~*~*~*~*~*~*~*~*~*~*~*~*~*~*~*~*~*~*~*~*~*~*~*~*~*~*~*~*~*~*~*~*~*~*~*~*~*~*~*~*~*~*~*~*~*~*~*
<3 HOTNESS <3
Umm There Are A Ton More But So Far Im Just In Love With Him =P
Quickees
This is where you can leave a short message for the writer. All Quickees are public. To leave a private message, use the private .
If you want to write a quickee (a remark or a hint for example) on this writer's profile, please sign in.
Fans of

XxXxSamanthaxXxX:
XxXxSamanthaxXxX is a

Fan of:
XxXxSamanthaxXxX is a

member of: