Location: I forgot O.o, United States
Member Since: November 2010
Open for read requests: Yes
GUYS, I AM VERY SORRY
Profile is closed
Account wont be frequently visited anymore
for about 2 years approximate
Accepting NO reading requests
Please check my news for further details
Thank you for understanding
~_~_~_~_~_~_~_~_~_~_~_~_~_~_~_~_~_~_~_~_~_~_~_~__~_~_~_~__~_~_~_~_
Hope you have a wonderful life
Remember smiles can definitely exist in strife
Joy is but a moment's illusion
Sorrow seems like death's alusion
With what seems like mountains of tears
that seem to coat through all our years
remember the one smile you had at a time
which makes you realize that life isnt a silent mime
I leave you with words that rhyme
to bid farewell now and meet you at another time
Forget me not, nor my friendship with you
Remember friends are welcome, many or few
Your mind might already have friends one too more
just know you will still be my heart, forever more
Hope you live a life so beautiful
I wish you the best with a lovely heartful
At a farther second in time will you see
The return of this fickle minded Zevi ;)
Lots and pots of love
take tins and tons of care
~_~_~_~_~_~_~_~_~_~_~_~_~_~_~_~_~_~_~_~_~~_~_~_~_~~_~_~_~_~_~_~_~_~
~ Zeviyane ~
My absolute favorite lyrics and they should speak for me ;)
Who cares if you disagree? You are not me! Who made you king of anything?
And you dare tell me who to be, Who died... and made you king of anything?
~King of Anyting, Sara Bareilles
I am a perception, untainted by eyes
I am an imagination, unassessed by the wise
I am simplicity, found in the complexity of the universe
I am the intricacy found in the most uncomplicated verse
I am the heart that holds the burden of love
I am the mind that holds all secrets from above
I am a feeling, too pure to experience
I am an emotion, invisible to every sense
I am a pain, lost in folding oblivion of the mind
I am a joy drowning with ones of its kind
I am an anger surging through the molten heart of this earth
I am a tranquility, bringing warmth from its deepest hearth
I am a puzzle that fits all pieces known
I am a paradox that creates division unknown
Culture
Wishing Mother India and all her well-wishers, Happy 65th Independence Anniversary
National Anthem
National Emblem
Freedom Fighters
Vande Maataram
Maa tujhe Salaam
Yahan vahan saara jahan dekh liya Ab tak bhi tere jaisa koi nahin Main assi nahin Sau din duniya ghooma hai Nahi kaahe tere jaisa koi nahin Main gaya jahan bhi, bas teri yaad thi Jo mere saath thi mujhko tadpaati rulaati Sab se pyaari teri soorat Pyaar hai bas tera pyaar hi Maa tujhe salaam Aaa tujhe salaam Amma tujhe salaam
Mera Bharat Mahaan!
~MUSIC~
I am more of a lyrics person, than just music itself. I am basically a "music muggle" actually. I have had 4 people teach me the basic notes for sheet music, didnt exactly work
Cause nobody wants to be the last one there Cause everyone wants to feel like someone cares Someone to love with my life in their hands There's gotta be somebody for me like that Cause nobody wants to do it on their own And everyone wants to know they're not alone There's somebody else that feels the same somewhere There's gotta be somebody for me out there ~Gotta be somebody, Nickelback
If today was your last day And tomorrow was too late Could you say goodbye to yesterday? Would you live each moment like your last? Leave old pictures in the past Donate every dime you have? If today was your last day ~If today was your last day, Nickelback
I don't know what's worth fighting for Or why I have to scream. I don't know why I instigate And say what I don't mean. I don't know how I got this way I know it's not alright. So I'm breaking the habit, I'm breaking the habit Tonight ~Breaking the habit, Linkin Park
I'm tired of being what you want me to be Feeling so faithless, lost under the surface Don't know what you're expecting of me Put under the pressure of walking in your shoes ~Numb, Linkin Park
~Books~
The lunatic, the lover, and the poet Are of imagination all compact. One sees more devils than vast hell can hold, That is, the madman: the lover, all as frantic, Sees Helen's beauty in a brow of Egypt: The poet's eye, in a fine frenzy rolling, Doth glance from heaven to earth, from earth to heaven; And as imagination bodies forth The forms of things unknown, the poet's pen Turns them to shapes, and gives to airy nothing A local habitation and a name. ~Theseus, Midsummer Night's Dream by Shakespeare
From Santi's earthly tomb with demon's hole, 'Cross Rome the mystic elements unfold. The path of light is laid, the sacred test, Let angels guide thee on thy lofty quest.
~Angels and Demons, Dan Brown
Gatsby turned out all right at the end; it is what preyed on Gatsby, what foul dust floated in the wake of his dreams that temporarily closed out my interest in the abortive sorrows and short-winded elations of men. ~Nick, Chapter 1, The Great Gatsby (Scott Fitzgerald)
Q1: Lindsay Boxer : Walton James, you are under arresnt for pissin' me off. Twice"
Q2: Lindsay Boxer: So you stole for him. You killed for him... ultimately, you confessed for him. If that werent so utterly evil, it'd almost be poetic.
~James Patterson
~Poetry~
Some say the world will end in fire, Some say in ice. From what I've tasted of desire I hold with those who favor fire. But if it had to perish twice, I think I know enough of hate To say that for destruction ice Is also great And would suffice. ~ Fire and Ice, Robert Frost
And the raven, never flitting, still is sitting, still is sitting On the pallid bust of Pallas just above my chamber door; And his eyes have all the seeming of a demon's that is dreaming, And the lamp-light o'er him streaming throws his shadow on the floor; And my soul from out that shadow that lies floating on the floor Shall be lifted - nevermore!
~Raven, Edgar Allen Poe
But thy eternal summer shall not fade, Nor lose possession of that fair thou ow'st, Nor shall death brag thou wander'st in his shade, When in eternal lines to time thou grow'st, So long as men can breathe, or eyes can see, So long lives this, and this gives life to thee.
~ Shall I compare thee to a summer day, Shakespeare
Since then – 'tis Centuries – and yet Feels shorter than the Day I first surmised the Horses' Heads Were toward Eternity –
~Because I could not stop for death, Emily Dickinson
~Art~
~The Carry ,Andrew Wyeth
~Kauffman House, Frank Llyod Wright (architect)
~The Voyage of Life- Youth, Thomas Cole
~White Trumpet Flower, Georgia O Keefe
~My quotes~
Learn from yesterday, live for today, hope for tomorrow. The important thing is not to stop questioning. Albert Einstein
Dream as if you ll live forever, live as if you ll die today
James Dean
Watch your thoughts, for they become words
Watch your words, for they become actions
Watch your actions for they become habits
Watch your habits, for they become character
Watch your character, for it becomes your destiny
~ Ralph Waldo Emerson
~My aspiration~
"If everyone cared ~ Nickelback"
LGBT Movement
From underneath the trees, we watch the sky Confusing stars for satellites I never dreamed that you'd be mine But here we are, we're here tonight
Singing Amen, I, I'm alive Singing Amen, I, I'm alive
Amnesty International
Help keep the candle amidst the thorns, burning with hope
Domestic Violence
Women have been one of the prime victims in this society. Despite them breaking a million barriers to come to same status as men in our society,
why do we then still have women abuse issues?
why are girls still asked for marriage on the basis on how much dowry they are able to offer?
why are women still discriminated against in work and domestic fields?
why is the rate of female deaths per annum due to abuse, not dropping down?
If everyone cared and nobody cried If everyone loved and nobody lied If everyone shared and swallowed their pride Then we'd see the day when nobody died
And I'm singing Amen I, Amen I, I'm alive Amen I, Amen I, Amen I, I'm alive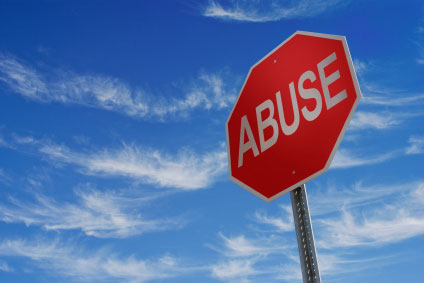 Child Abuse
And in the air the fireflies Our only light in paradise We'll show the world they were wrong And teach them all to sing along Singing Amen, I, I'm alive Singing Amen, I, I'm alive (I'm alive)
Human rights abuse
We have crossed barriers in civil equality
We have learned to stop discrimination
We have learned to stop racism
We have learned to stop bullying
We have learned to treat all people equally with no judgement
Can we honestly say that we have done all of the above?
And as we lie beneath the stars We realize how small we are If they could love like you and me Imagine what the world could be
Child soldiers
At a time when children are just introduced to the world, they are even learning how to eliminate others inhabiting the same.
One of the most brutal facts about the Darfur Genocide in Sudan (2004-2009) : Child soldiers were a main part
If everyone cared and nobody cried If everyone loved and nobody lied If everyone shared and swallowed their pride Then we'd see the day when nobody died When nobody died...
Prisoners of Conscience
We have a price for everything in our lives, including
Speaking out our opinion in the society (that does not condone violence of any sort)
Being a part of a certain race, gender, color, language, sexual orientation
Having a certain belief or a lifestyle
We'd see the day, we'd see the day When nobody died We'd see the day, we'd see the day When nobody died We'd see the day when nobody died
JOIN AMNESTY INTERNATIONAL
FIGHT THE WAR AGAINST INJUSTICE
********************************************************************
So what do you think about my profile ;)
Thoughts? Comments? Suggestions ? FRIENDS :D ?? Let me know :)
And yes, my profile has absolutely nothing concrete about my personality - 2 reasons :
(1) That is for me to know and you to find out (I know, cliche :P)
(2) Perspectives vary all the time. So, let me know what your perception of me is :)
Much love
~Z
*************************************************************************
Quickees
This is where you can leave a short message for the writer. All Quickees are public. To leave a private message, use the private .
If you want to write a quickee (a remark or a hint for example) on this writer's profile, please sign in.